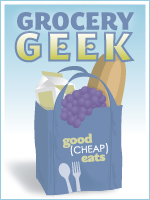 So, the weeks just keep puttering along, don't they? We're more than halfway into October. What?!
I must officially declare myself the Old Lady in the Grocery Store as time is just flying!
I actually am the old lady in the grocery store, who are we kidding?!
OK, I kid. I know that 40 is not old, especially when I still think I'm 23.
Here's how this old bird shopped this week:
Trader Joe's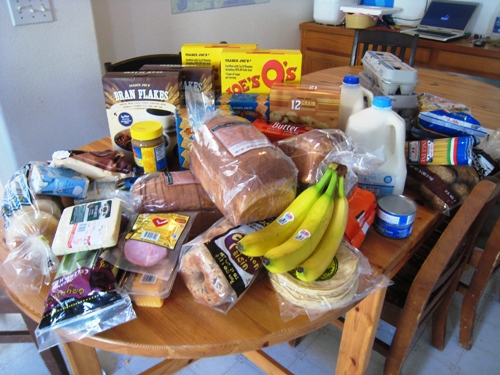 I spent halftime during hockey games perusing the grocery ads. The sales were sparse and untempting. Which was a good thing since I'm trying to spend less this month and eat down the freezer. So, it was an easy decision to head to Trader Joe's for our staples, which included tortillas, cheese, bagels, bananas, potatoes, milk, cereal, sunbutter, hashbrowns, celery, tuna, butter, pasta, eggs, crackers, and cereal.
Total spent $110
Abundant Harvest Organics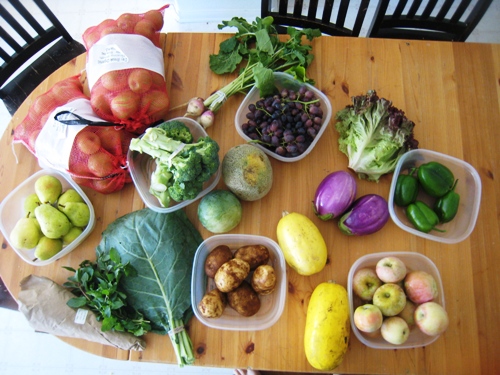 We're rich once again in fresh produce. We'd almost used up everything from last week. The box this week contained potatoes, turnips, lettuce, grapes, melon, squash, eggplant, apples, peppers, chard, mind, broccoli, and pears. I also ordered extras of mint and apples. I made a big batch of Mint Syrup. I gave the collards to the neighbor. And we're eating our way through the rest.
Total spent $54
Walmart and Sprouts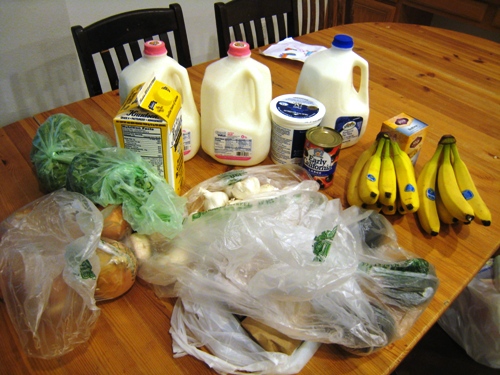 I thought we were done at that point. But, there's that milk again! We're topping four gallons a week these days. And with company coming for the weekend, I knew I needed a few fresh supplies. I cruised by Walmart and Sprouts for milk, yogurt, broccoli, bananas, sausage, buttermilk, olives, tea, garlic, and onions.
Total spent $35
Total spent this week $199
Monthly expenditures to date = $540