Time to use up what we have. We're eating down the freezer this month.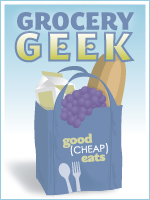 Originally I had planned to do a big freezer cooking session this month. I was going to do it up big in honor of my cookbook release. But, the more I thought about how full September was, how tired I was, and how full my October calendar already was, I decided not to do much.
Then I went to the freezer and saw how full it was!
Guess I don't need to do any batch cooking after all. Instead we're going to eat down the freezer and make room in the budget and in the freezer for a big cooking session in November. That's good timing for the holidays, anyway.
I created a meal planning formula for the month around many things we already had as well as some easy meals for our busy days. Then I used my grocery shopping trips to fill the holes.
Here's how it went down:
Trader Joe's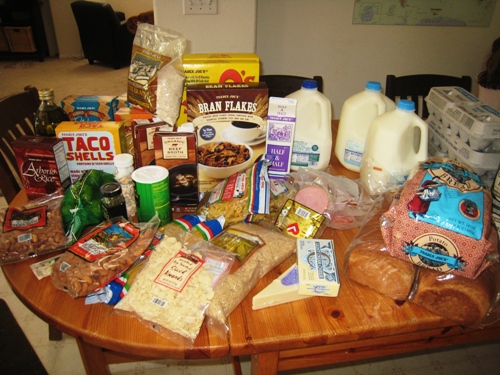 My eldest son claims he needs four eggs at a sitting. Don't get into a debate about it. The way he exercises and watches his diet, I'm not worried yet about his cholesterol. His bear growl when the eggs or milk are gone? That's another story. So, I stocked up on four dozen eggs and three gallons of milk. That should last a few days.
I bought our typical Trader Joe's things: nuts, maple syrup, rice, pasta, bread, milk, cheese, cereal, crackers, eggs, oil, fish, spices, beans, broth. A few sundry items and we were done.
Total spent – $140 (the maple syrup was the high ticket item)
Costco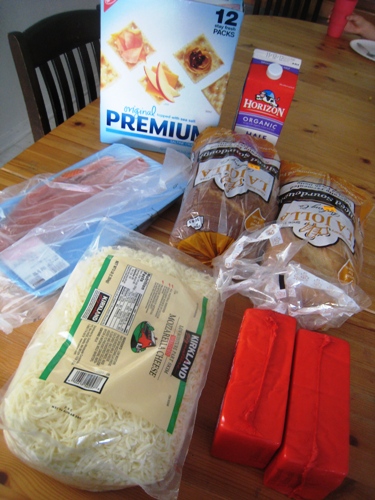 I sent hubs to Costco to save time and money. He didn't veer from my list. Crackers, bread, cheese, half and half, and fish.
Total spent – $50
Abundant Harvest Organics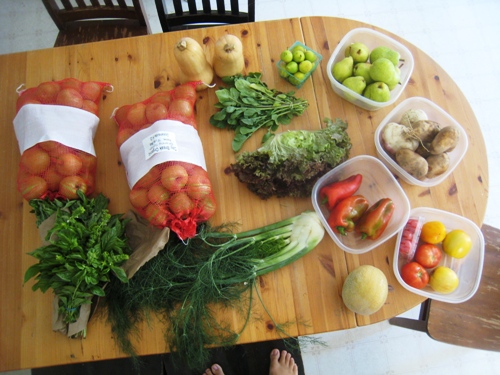 I bought extra apples and basil this week from the produce guys. That way I can make more applesauce as well as pesto to freeze. I'll be glad later that I spent the time.
Included in our regular box were fennel, basil, melon, peppers, tomatoes, lettuce, potatoes, turnips, pears, arugula, figs, and squash.
Total spent – $56
Seems like big shopping for the first week of the month. I should be able to stretch this quite some way this month, especially when I think about recent unexpected expenses that have deflated our savings a bit. That's great motivation to eat at home!
Total spent MTD: $246