Pin your favorite freezer cooking ideas and recipes for easy access later.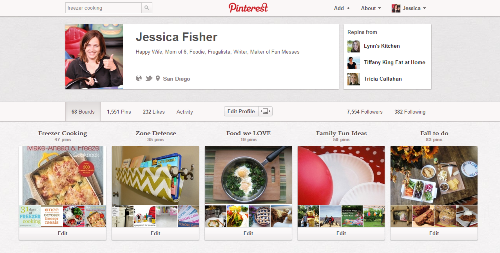 Pinterest has come a long way in the last year and some that it's been around. It's a great, visual tool for finding and archiving great ideas. It's also a great source for finding freezer cooking inspiration.
I've got a Freezer Cooking board where I pin different ideas that I want to find easily and those that I want to share. It makes it so much easier to locate the recipe that I want, especially when it's pinned responsibly (labeled and actually goes to the source).
31 Days of Freezer Cooking
For more ideas about how to make freezer cooking work for you, follow along with us here in October as I post 31 Days of Freezer Cooking. You can see past posts here.
For even more Freezer Cooking how-to's you can also buy my book, Not Your Mother's Make-Ahead and Freeze Cookbook.
Don't want to miss a post in this series? Subscribe to 31 Days of Freezer Cooking by RSS oremail.