Win a Keurig Mini Plus Brewing System.  This giveaway is now closed. Congrats to the winner, dgsimpson45@


We are coffee people around here: hubby, me, our 15yo. The three of us are the "big" coffee drinkers, but the young ones have no problem taking sips of my mochas. If it's decaf, I let them.
Now that the weather is getting cooler, I find that I want a cup of joe a little more often. One to start the day while I dig through my stack of books, another in the afternoon, and maybe a third as I head out to a hockey game. The danger with this last point is that there's a Starbucks right on my way between home and the rink.
One way that I've been able to curb that habit has been to fire up the Keurig. We've had our brewer for a couple years now and it's been such a great way to make good coffee at home. It's much faster than the cone drip system that hubby uses. So, I can make a cup, or rather, the machine can make a cup while I rush around getting my Hockey Mom on. Love that!
Fair Trade Coffees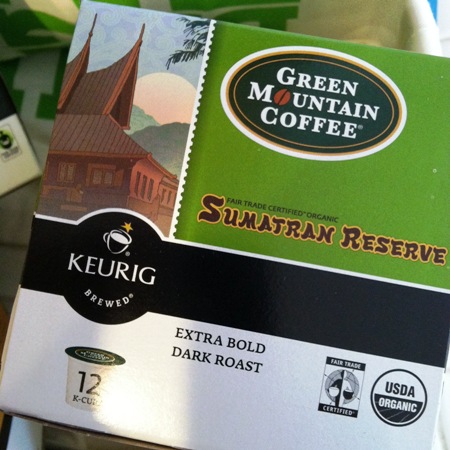 This month is National Fair Trade Month. For more than a decade, Green Mountain Coffee® has been a leader in the fair trade movement, providing a better cup of coffee to consumers and a better quality of life for coffee farmers. Fair Trade means coffee farmers get a fair price for their beans they grow. That means they can invest in crops, their communities, and their futures.
While fair trade coffees sometimes cost more than other types, it's truly for a good cause.
And the Sumantran Reserve K-cups? Very tasty!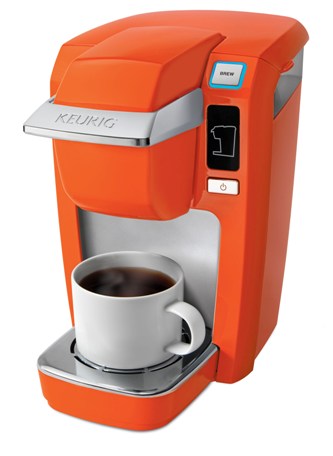 The folks at Green Mountain Coffee are offering Good Cheap Eaters additional savings on the Fair Trade products that are already presently on sale. With the promo code  GMCFTC8163, you can get an additional 10% off all Fair Trade Certified products through November 5th on GreenMountainCoffee.com.
Don't have a brewing system?
Green Mountain Coffee is also giving away a Keurig Mini Plus Brewing System in orange. How cheerful is that?!
To Enter:
Simply complete the information on this form. Please know that the information is only being gathered for the purposes of mailing you your prize in the event that you are chosen as the winner. This information will not be sold, traded, or given away.
This promotion is open until Sunday, October 28, 2012 at 8 pm PST and is limited to US residents, 18 years or older. Friends and family of Jessica Fisher and Good Cheap Eats are ineligible for entry. The winners will be chosen randomly. This post will be updated with the beginning of the winner's email address. The prize for this promotion is provided by and shipped by Green Mountain Coffees and/or its representatives. Jessica Fisher and Good Cheap Eats will not be held responsible for unclaimed or undelivered prizes.
Disclosure: I have received product samples and product information from Keurig as a K-Cup Ambassador. All opinions are my own.