Plan some meals for the busy week ahead. It's a great way to save time and effort later.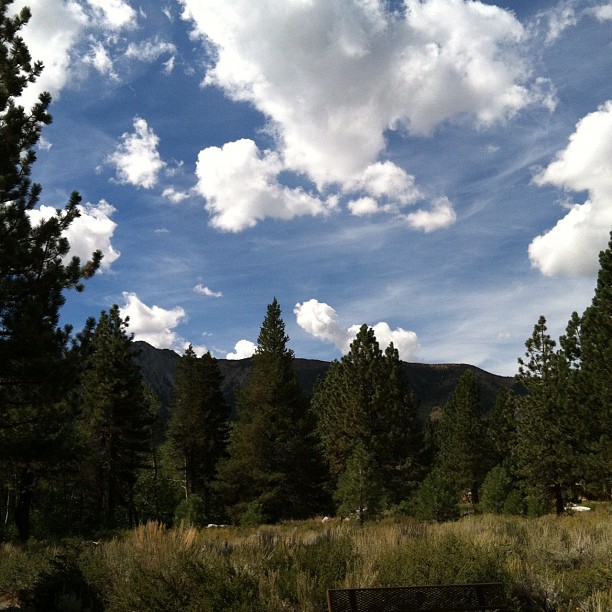 Our family is on our annual fall vacation right now up in the Eastern Sierras. It's our third visit to Mammoth Lakes. I'm constantly amazed at the beauty surrounding me. My camera phone is filled to the brim with this awesome scenery.
God is amazing!
Since I did a ton of cooking last weekend, I've tried to make this somewhat of a vacation in terms of kitchen duty. I packed easy breakfasts like Instant Oatmeal Packets and Homemade Sausage Muffins as well as some freezer meals for lunch and dinner, namely frozen burritos and roast beef for sandwiches.
I felt no guilt in opening a can of chili to go with hot dogs for lunch or in ordering ZPizza for dinner. It's vacation!
But, meal planning is still on my mind. I found this very fun meal planning sticker activity at The Booky Joint, Mammoth Lakes' independent book store. This is a great set from Melissa and Doug to teach your kids about nutrition, healthy eating, and meal planning.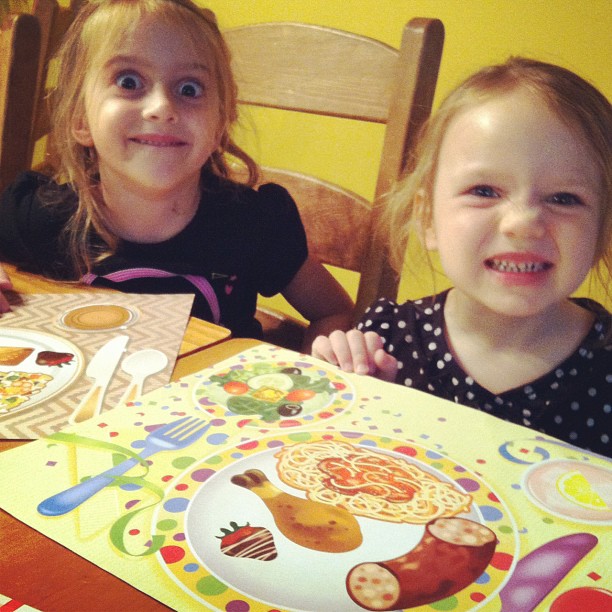 My girls loved choosing stickers to add to their meals. The exercise provided us with lots of discussion opportunities, like, "You don't have any vegetables. What will you choose?" It was a fascinating experience to see how they would meal plan.
One girl goes for colors and sprinkles. The other likes to make the food match its flavor profile, creating a plate of Asian foods (fried rice, egg roll, and sushi) rather than mixing her ethnic foods on one plate.
We chose this weekend for our vacation since our coming weeks and hockey season will be fairly full. So, having a meal plan will help me in the days of vacation recovery. At least I won't have to decide what to make! The work's been done for me.
Here's our REAL meal plan for the coming week: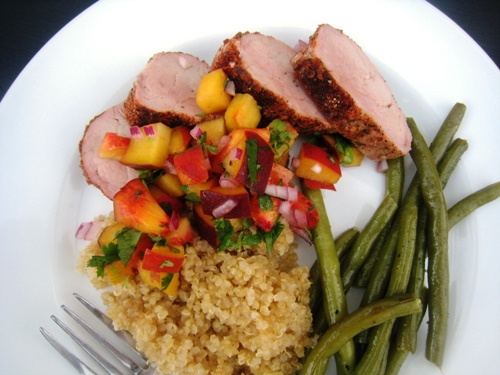 Sunday (on vacation)
Monday (long drive home)
cereal and oatmeal
Roast Beef Sandwiches, chips, fruit
dinner on the road home
Tuesday (swim lessons, dr appt)
Wednesday (produce box arrives)
Yogurt, Granola
Pasta with Meat Sauce, Vegetables, Baguette
Thursday (piano, swim lessons, hair appt)
Scones, fruit
Pasta salad, veggies
Meatballs, rice, vegetables
Friday
Saturday (hockey games)
Oatmeal and granola, fruit
Sandwiches
Chef's choice
With the busy week ahead, you can guess that I'm going to make the most of this next two days to rest and relax.
Got a meal plan this week?
For more meal planning inspiration, visit Menu Plan Monday each week.
Disclosure: This post does include Amazon affiliate links. If you make a purchase through those links, I am paid a small amount in way of advertising fees.