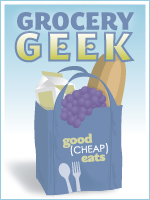 Last weekend I spent some time in the kitchen filling the freezer for the coming month. Freezer cooking helps me stay a little ahead of the game.
While there are many ways to easily fill the freezer or make freezer cooking work for your particular situation, I've found that doing a big cooking session at the beginning of the month helps us throughout the coming weeks. This does change depending on what each month actually looks like. The cooking results are over here.
Big cooking means big shopping.
Here's how that went down: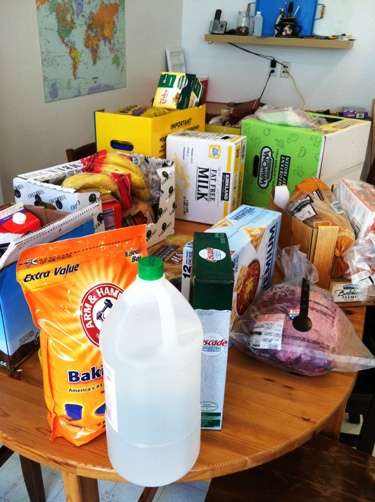 Costco
Sorry, no pretty picture here. I took two kids shopping at Costco on a Saturday morning. 'Nuf said. I was lucky to get it all in the car and home. And then I cooked.
I'm glad I survived.
I bought lots of things, including the TEN POUND roast that I thought was really several roasts in a cryovac bag. That was a crazy, but yummy cooking experiment!
Total spent $331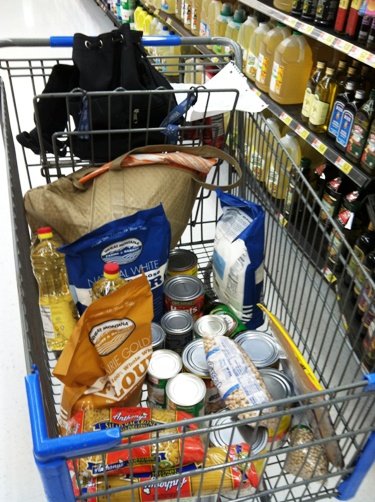 Walmart
I arrived at Walmart at 6:45 am on Sunday. I left at 7:01. How's that for going early, alone, and with a list?!
Total spent $51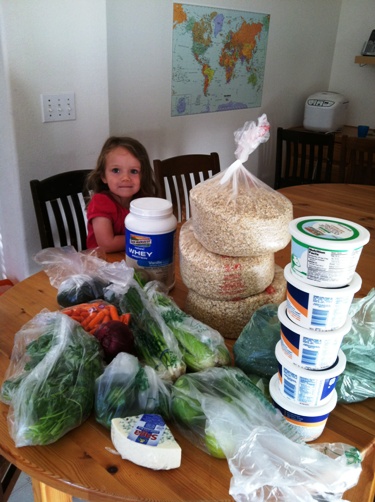 Sprouts
My teenager is one of the healthiest eaters I know. He does a ton of research to improve his eating — and I never have to ask him to eat his vegetables. The whey protein is for him. It's pricey. But, this particular brand is soy and hormone free which makes this mama very happy.
Stocked up on some basics at Sprouts, including the killer deal on sour cream ($1.25). I bought a month's worth.
Total spent $72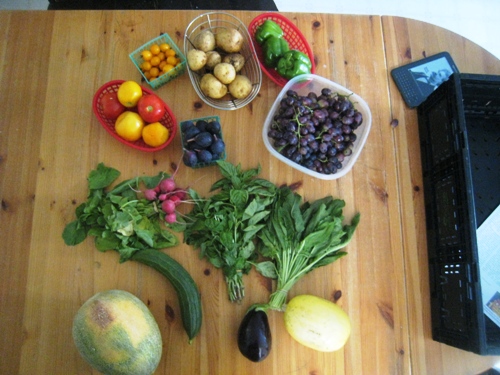 Abundant Harvest Organics
The produce box from Abundant Harvest was a little sparse this week. I'm hoping that changes soon. It's been a weird weather year. So, we'll see. I gave the Chinese okra, figs, and sorrel to my neighbor because I just didn't have the time to be creative with them. We got tomatoes, melon, squash, eggplant, basil, radishes, potatoes, grapes, tomatoes, and peppers.
Total spent $41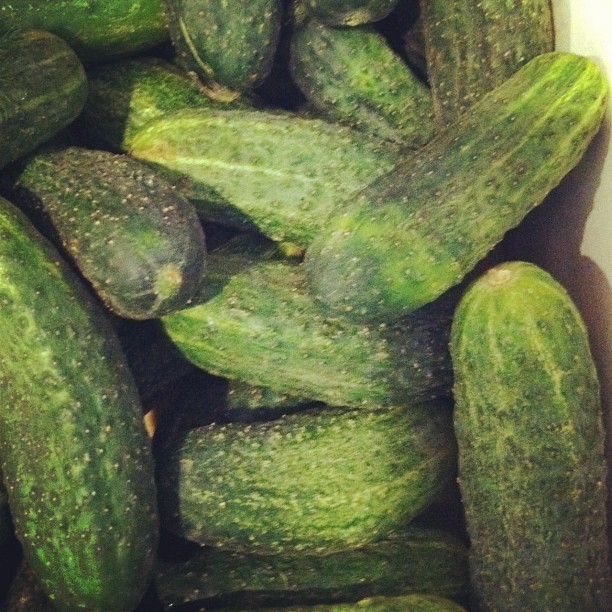 JR Organics
I also bought 10 pounds of pickling cukes from a local farmer. I made pickles!
Total spent $20
So, the grand total for the month so far is $551. I have an extremely full freezer and lots of leftover baking items in the pantry as well as lots of oats and rice. I'm hoping to stay under the thrifty plan for the month, considering our busy schedule, vacation, and rising food costs.
Are you a grocery geek?