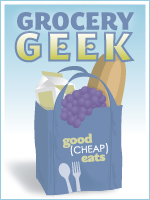 It's been a good week. We had beautiful, albeit warm weather; the kids did well at all their lessons and practices; hubby and I got a date in.
And apples arrived! It's so nice for apple season to finally settle in. I ordered thirty pounds of them to make applesauce and pies to freeze. The kids have eaten at least five pounds already before I've touched them. (So I ordered more for next week.)
I realize that apple season may be the thing that sets us over budget this month, but I'm okay with that. It's like an investment in the future. I may even can some of the applesauce so that I can save space in the freezer.
On the grocery hunting front…. Here's what I got this week:
Sprouts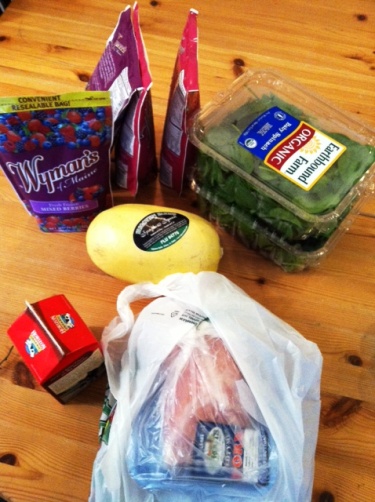 I made a quick run to Sprouts to take advantage of a sale that was ending. The greens and the berries were both BOGO; less than $2 for each package which is a screaming deal on organics. The meat and squash were lower priced than normal. I lost the receipt, but the bank tells me I spent $22.
Trader Joe's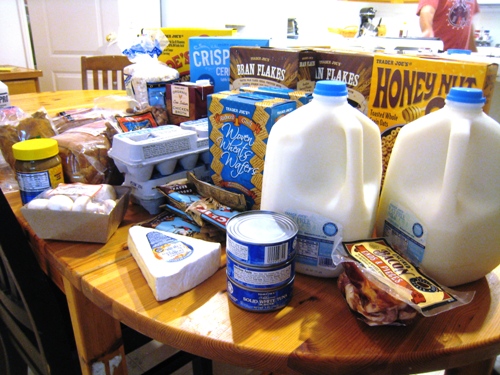 On Date Night, we cruised by Trader Joe's. Tell me we don't know how to live on the wild side. We loaded up on mostly convenient breakfast and lunch stuff. OK, the Brie was a splurge. Total spent was $73.00
Abundant Harvest Organics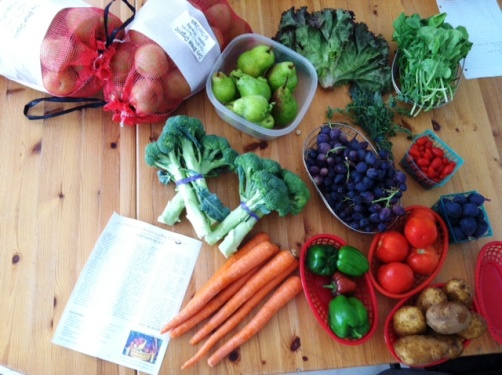 The produce box was a little better this week. I added on the aforementioned thirty pounds of apples. We also got figs, potatoes, tomatoes, peppers, grapes, carrots, broccoli, pears, herbs, arugula, and lettuce. I spent $65.
Weekly total: $160
MTD Total: $869
One week  to go. A produce box and some milk will land us somewhere in the $900 range. Not horrible for Survival Girl.