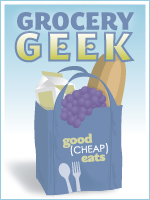 The pendulum swings the other way. After a month of staying out of the stores (or trying to, anyway), I spent all week in the stores this week. Seemingly.
I was intent on filling the freezer. Hubby started a new eating regime, so I wanted to make sure that he had all the things that sounded good and fit the diet.
One planning fail after another (running out of flour, running out of baking powder, running out of flour again, running out of milk several times) sent me back and back and back. I counted ten receipts that included grocery purchases this week. Oy ve!
But, this is real life, right? And the freezer is filled. So here we go…. the weekly report: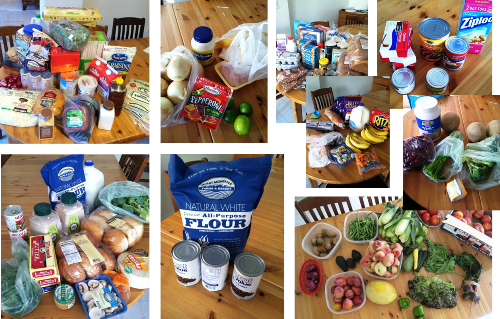 Rather than get into all the nitty gritty details of every purchase, I'm going to talk in general terms.
I basically bought everything for the whole month except for dairy and the produce box. I bought enough cheese, tortillas, juice, sugar, maple syrup, honey, garlic, and flour to last for quite some time. I will need to buy dairy, produce, and maybe some proteins as the weeks go by. But, I don't want to go into a store anytime soon.
The grand total: $495
Yeah, that. I spent 5/8 of the month's budget, but I'm pretty sure that we have more than 5/8ths of the month's food in reserve now. Half of me thinks that's crazy and the other half is glad to have a lot of work out of the way.
The freezer is filled with breakfasts, lunches, and dinners. I bought ingredients at the best prices I could find (thus all the to and fro). And I've done a lot of work in advance. There's a cost and benefit in that, too.