Meal planning can help you avoid waste as well as eat good and cheap.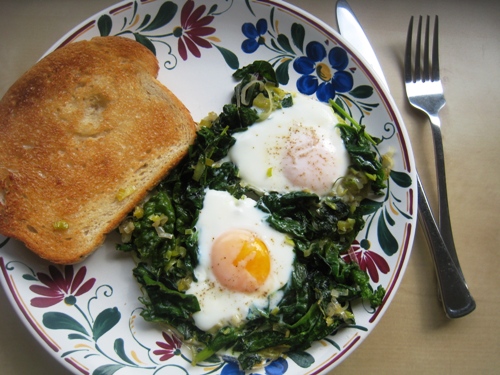 Now that the freezer's filled and the pantry's restocked, it's time to make a meal plan so that we eat what we have instead of grabbing something else at a store or restaurant. I've invested time and money into feeding my family this month. I don't want it to go to waste.
I cringe over wasted food. We got a boatload of peaches in our last produce box. They were green when they arrived. Virtually overnight, a dozen had molded, without even fully ripening! It was so sad to toss those. Ugh!
Avoiding wasted food.
One of the things that Kat Flinn elaborated on in her book, The Kitchen Counter Cooking School is that many of us waste a lot of food, even without intending to. During the course of the book, she audits her own refrigerator, freezer, and pantry and finds quite a few items that she, a trained food professional, didn't know she had or didn't want to use any longer in her cooking. It's a fairly common thing.
A pantry challenge is one way that I combat wasted food. So, now that that's over, here's to making the most of what we have from now on. I can prevent waste through other several means as well:
Buying enough, but not too much, of perishable items.
Storing perishables properly.
Having a meal plan and (more or less) following it so that we don't do other things for dinner and let what we have go to waste.
Use leftovers creatively.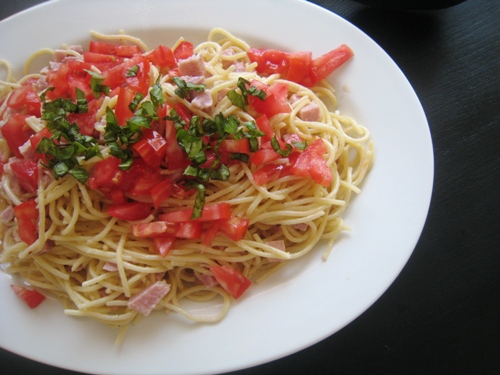 There are probably even more ways to prevent wasted food, but these are my go-to techniques. My menu plan this week reflects at least numbers 3 and 4.
Breakfasts
all served with fresh fruit
Lunches
all served with fresh fruit
Turkey Sandwiches
Sunbutter Sandwiches
Chicken Pasta Salad (with leftover pasta)
Chili Burritos
Pizza and Salad
Dinners
Chicken Divan, brown rice, salad
Bean and Rice Bowls (with leftover rice)
Quesadillas, Veggie Tray
Pasta with Red Sauce, Veg, Salad
Grilled Steak, Potatoes, Veg
How does meal planning work for you?