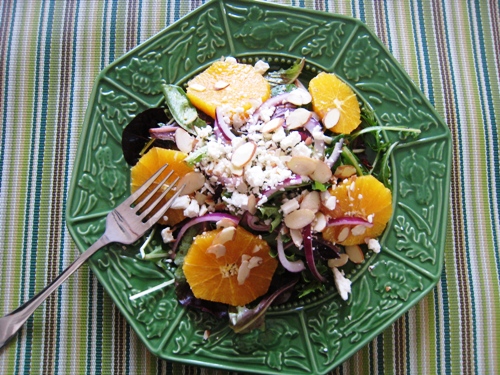 My friend Christina was the first one to introduce me to the idea of fruit on a dinner salad. I thought she was a nut. She was, after all, a nutrition major.
Now, I know she was a genius.
She opened a world of flavors to me that I previously had no clue about. She also gave me a great means to adding more fruit and vegetables to my family's diet. Fruit on salads has become a go-to salad option at our house.
Today I'm over at Food Your Way sharing what I've learned and offering up a veritable salad bar of choice and combinations. Head on over to check out the choices and chime in about fruit on a salad.