Yesterday I mentioned how I want to avoid wasting food this month. This guest post from Anne gives some great suggestions on how to reduce waste and save money on groceries.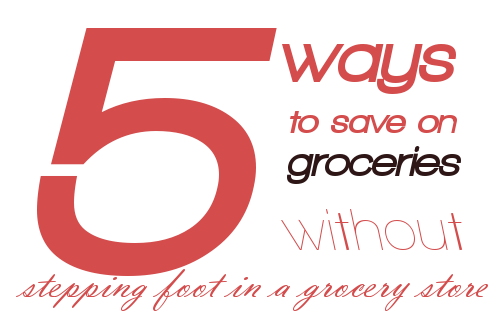 I love the thrill of being a "grocery geek": filling out my price list, scanning sales ads, reading deals blogs, clipping coupons… I find it a fun challenge that I truly enjoy!
As time goes on, though, I have had to add a few new tricks to my budget-busting arsenal. My children are growing faster than my grocery budget, so something has to give! I've learned that frugality in the kitchen can save me just as much money – or more – than a carefully crafted grocery list.
1. Plan to Eat the Perishables
I always feel a little sick to my stomach when I throw away yet another half-rotten bag of produce. Since joining in The Frugal Girl's weekly Food Waste Friday event, I've become even more aware of the money I waste when throwing uneaten food down the drain.
Throughout this exercise, I've come to realize that the easiest way to ensure I don't throw away good food – or at least, what used to be good food – is to plan to eat it.
I'm sure you're all familiar with the concept of meal planning and how it can benefit your grocery budget; this is just taking the concept to a new level, honing the process to get more out of it. When you go to plan your menu, consider the perishables you have on hand and deliberately plan them into your menu so they are eaten before they will go bad.
Remember that certain kinds of produce will deteriorate much more quickly than others, namely bananas, berries, green beans and any freshly cut fruit. Those fruits and vegetables should be incorporated into the menu earlier in the week, leaving the hardier produce (like potatoes and apples) for the last few days of the week or month.
Planning with the perishables in mind will help prevent flushing money – literally – down the drain.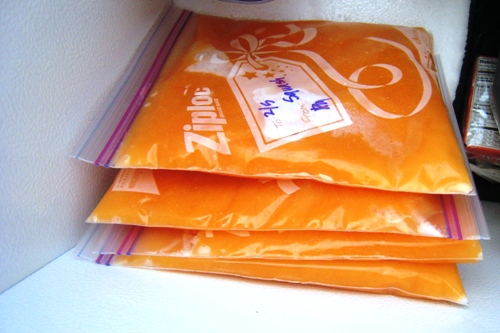 2. Freeze the Extra
Of course, there will be times when you find yourself with more of a particular kind of perishable food than you really know what to do with. (Zucchini season, anyone?)
This usually happens to me when I find a great deal on in-season produce or seconds, both at the farmers' market and the grocery store. When I find myself in this predicament, I immediately freeze the extras, which actually helps me save money on both ends:  I save food that would otherwise go to waste; and, in the future, when that particular produce item is only available at a premium, I can enjoy my cheap fresh-frozen produce instead. A win-win!
This is also true for leftovers. We generally eat our leftovers for lunch the next day, but if we happen to have more than that, I freeze the extra. Nobody really wants to eat it again, so if I don't freeze it, it will end up in the trash. But if it's frozen, it comes in handy for those "I-have-no-idea-what-to-pack-in-the-hubby's-lunch" moments (that come around far too often for my taste!).
3. Try Your Hand at Dehydration
If you don't have a lot of freezer space, consider dehydration. Dehydrated food lasts a really long time, and takes up considerably less space than frozen or canned food. While using a dehydrator is the easiest method, it's certainly possible to dehydrate in your oven or even on the counter top (for some foods).
Dehydrated food can be enjoyed as is (like dried fruit and herbs), chopped into seasoning blends (like dehydrated onions, garlic, citrus peel, or peppers), or re-hydrated into soups and other dishes. PickYourOwn.org has a great guide to dehydrating all kinds of foods.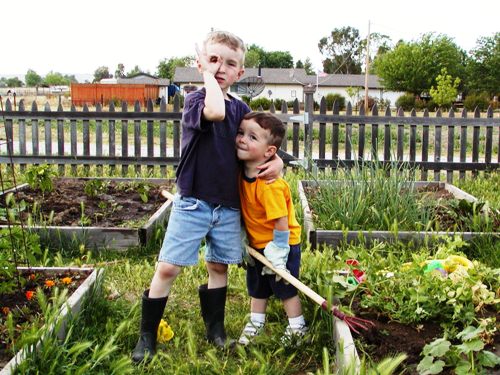 4. Ask Yourself: Is it Really Trash?
Before you chuck the peels, cores, or other remnants from kitchen tasks, consider if they can still be used in one way or another. Compost piles are the most obvious solution, but there are other uses for common kitchen trash items even if you don't have a garden.
Here are some of my favorites:
Also, even without the benefit of a compost pile, many gardeners throw used coffee grinds and ground eggshells into the soil to benefit their plants.
Check out the website and blog Expendable Edibles for even more ideas on how to use up food you used to throw away.
5. Extend its Life
Thanks to the eye-opening wonders of Pinterest, I've learned that you can extend the life of certain store-bought produce simply by "planting" it in a glass of water on a window ledge… and watch it grow new life before your eyes.
Try re-growing these plants and see what happens:
And there's no need to throw out limp veggies! Most of them will easily revive with the benefit of a water bath.
Are you looking for new ways to trim your grocery budget? I've got lots more ideas in my new eBook, "Your Grocery Budget Toolbox"! Over the course of 150+ pages, I cover topics like Once-a-Month grocery shopping, price lists, coupons, menu planning, and more. It's only $4.99, a great price in any case, but for you, I have a special 20% discount code: just enter "goodcheapeats" at checkout! The coupon is good for one week.
— Anne is the wife to a wonderful, caring husband and mommy to two wildly-tender little boys. She was born smack dab in the middle of 11 children and loves being able to stand out amongst the big crowd with her corner of the blogosphere, Quick and Easy, Cheap and Healthy, where she blogs about how to make healthy food without losing money, time, energy… or your sanity.