Organizing your food storage, taking an inventory, and making a plan for how to use what you have is key to a pantry challenge.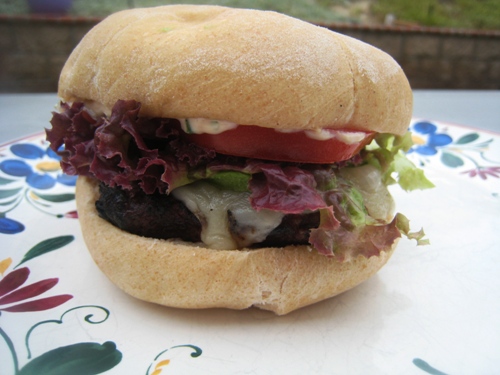 We're a week into the pantry challenge. So far, so good. Nothing earth-shattering on the face of it — except for a very tasty Taco Cheeseburger. More on that later.
Instead, I'm working behind the scenes. I'm thinking outside the box this month, analyzing my weaknesses in kitchen storage and trouble shoot them. As I think through those things, I realize I can make some positive organizational shifts.
Here are some things I started doing last week and am continuing into this week to help me with the challenge:
1. Inventory
I took an inventory of what we have in the freezer and actually checked things off as I used them. My inventory has some very random things like 1/2 bag of peas. So, I'm going to need to get creative to use these things. I haven't really made a dent in my list.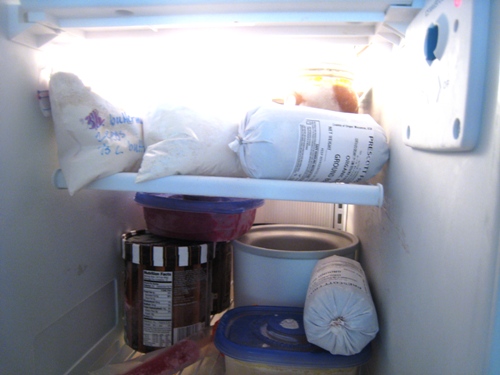 2. Fridge freezer = holding zone
I cleaned out the fridge freezer. I left it "empty" except for the smoothie drawer, the dessert shelf, and the ice pack drawer. Then, I moved into it the things for this week that will eventually need to be thawed.
Why didn't I think of this sooner?!
It seems like such a haul to go to the garage every couple days. But, if the fridge freezer is a temporary holding zone, that's the perfect place for this kind of stuff. It will be so much easier to thaw different items if they are "right next door".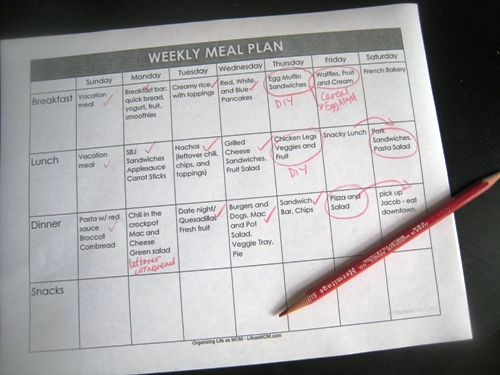 3. 3×7 meal plan
I used to plan all three meals for every day for the entire week. I'm not sure why I quit. Laziness?
Moving back to this practice has really helped me be more intentional. It got a little shaky at the end of the week where I started moving things around. Life was busy!
Overall, it's been a great habit to get back into. I've got this week's meal plan set — watch for it tomorrow — and those frozen items moved to the fridge freezer.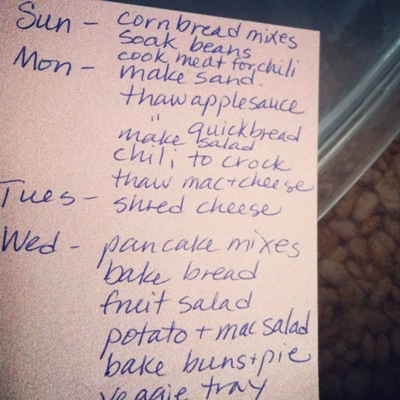 4. Meal prep list
Last week I mapped out the different things I would need to do in order to follow through with my meal plan. Since I'd already created the meal plan, I knew that on Sunday I'd need to soak the beans for Monday's chili. This was a great way to do advance planning. Throughout the week, I just looked at my list to see what tasks would need some effort on my part.
My cooking this past week wasn't anything out of the ordinary, but I had a plan and mostly stuck to it. This helped me to shop most effectively and to troubleshoot my biggest problem: laziness. Since I knew what needed to be done in advance — and didn't need to figure it out in the moment — I was more apt to follow through with my plans.
How has the first week of the pantry challenge gone for you?
This month we're eating down the pantry. Check out our family's goals for the "Pantry Challenge" and see what we're really eating every day here.