This was the final week of the Pantry Challenge. We did pretty well; the numbers crunch in a nice way. But, I'm done!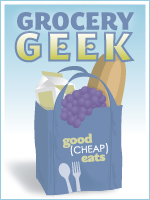 So this was the final week of the Pantry Challenge. I can't say that it was a stellar performance, but it wasn't too shabby either.
I tried to stay out of the stores, but we were out of toilet paper. Again. I need to find a really good sale again or just buy a lot because this is getting ridiculous.
Hubby offered several times in the week to go to Costco. I resisted, I tell ya. I did. It was so tempting.
Starting this next week, he's requested healthy lunches to pack as well as some freezer lunches. And since we're also getting back into our school routine, I concur. I've been jotting down meal plans and freezer cooking ideas, and just itching to go grocery shopping!
But, I've resisted. Here's how the final week shook down:
Ralphs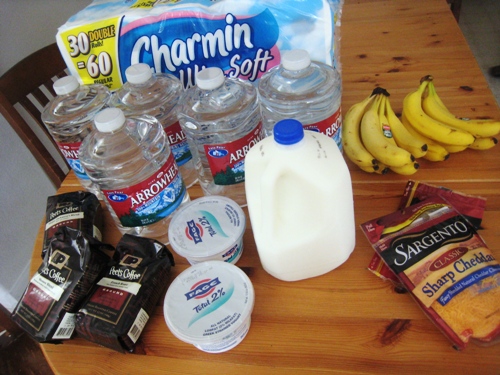 When ya gotta go, ya gotta go. So, I went to Ralphs for tp. While there I took advantage of their Buy 10 and Save $5 deal which got me fifty cents off the coffee, bottled water, and yogurt.
The water went straight to the garage for our earthquake supplies. Slowly I've been stockpiling large bottles to have in case of an emergency. These were $0.49 each.
TP: $18.99
coffee:$5.99-$7.99/package after coupons
milk: $2.55
cheese: FREE after coupons
yogurt: $2.49
Total spent: $54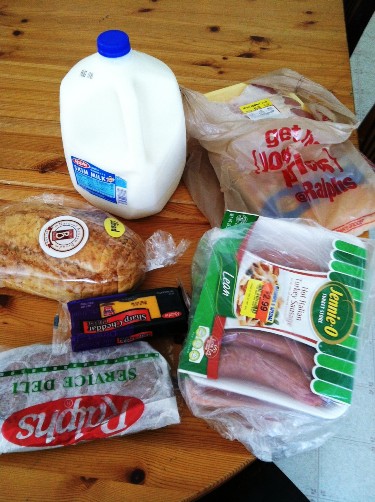 I went back on a second day after a doctor's appointment for some pain that I'd been having. It turned out not to be anything serious and the doctor suggested that more protein would be helpful. Between the power of suggestion, the fact that we were out of bread and crackers and had already had pasta every day, and the relief, I stopped to get the fixings of roast beef sandwiches.
I also found some meats on clearance, so I snatched up the ones with great prices.
milk: $2.55
cheese: $1.50
turkey sausages: $2.99
drumsticks: $1.06/lb
roast beef: 8.31
bread $2.49
Total spent: $25
Sprouts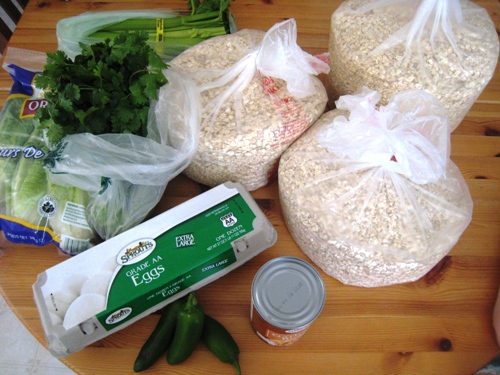 I wouldn't have gone to Sprouts but for the killer deal on oats ($0.69/lb). I bought a lot of it as well as a few odds and ends to round out our meals for the week.
oats $0.69/lb
eggs $1.49
garbanzo beans $0.99
cilantro $0.34
jalapenos $0.20
organic romaine $2.99/3 hearts
organic celery $1.50
Total spent $19
So, this month I spent $595,  a good $200 what I normally spend on groceries. I don't think that we missed it, but it was a lot of hard work. I realize that even cooking from scratch is hard if you're limited on supplies. We came up with lots of great meals, but I know that it would have been easier and meals more plentiful in a different month.
Looking at the big picture
So far this year, our grocery expenses have bounced all around! But since we buy things in one month to use in the next month, it makes sense to average our spending over the course of a year. Here's how the numbers are crunching:
January = $442
February = $800
March = $1142
April = $615
May = $820
June = $940
July = $595
Total spent to date: $5354
Average monthly spending for 2012: $764.84
We're doing a Pantry Challenge in July.