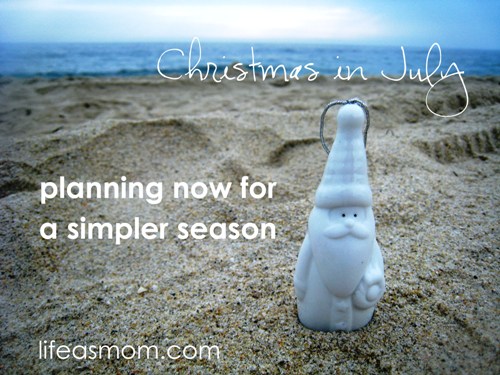 Over at Life as MOM today, we're celebrating Christmas in July. It's a yearly tradition of mine, gives me a chance to think of cold weather and presents and See's candy.
Mmmmm.
Hop on over for a day full of giveaways and Christmas ideas!
Plus, I've released my latest ebook, entitled A Simpler Season, designed to help you plan for a Thanksgiving, Christmas, and New Years that is simple yet festive and fun.
If you use the coupon code XMASJULY in the Life as MOM estore, you can get $4 off any purchase of $8 or more.
May all your Christmases be bright!