Almonds are a fabulous snack or addition to a no-cook supper. They have such wonderful staying power. Win some this week from Wonderful Almonds.



Two summers ago my daughter was diagnosed with a tree nut, peanut, and egg allergy. It threw me for a loop in a way. Those three proteins played a huge role in our family's diet.
There are a few nuts that she is not allergic to. And though we don't let her eat any of them, just in case she develops an allergy to a new one — or I forget which ones are okay and which ones aren't — we do hold hopes that she'll someday outgrow her allergy and be able to enjoy them all.
I'm thankful that almonds are safe to have in the house; they aren't on her list. I'm sure of that! Almonds are one of the few nuts we still enjoy. And enjoy them we do!
Like in: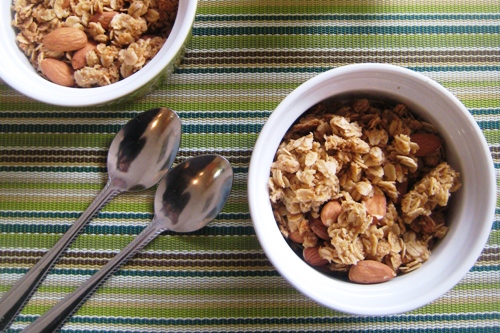 and
on a Harvest Salad with Chicken, Apples, and Cheddar:
or in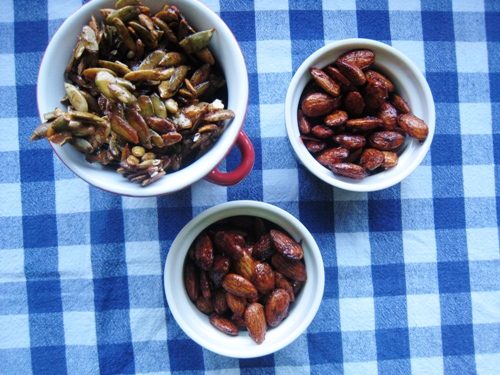 Maple Spiced Almonds and Pepitas
But, often hubs and the other kids and I enjoy them by the handful as a snack. I always make sure that the Girl has a crunchy alternative to enjoy, like pepitas or sunflower seeds, so she won't be left out.
Almonds are a fabulous snack or addition to a no-cook supper. They have such wonderful staying power.
Recently, we got to taste some samples from Wonderful Almonds.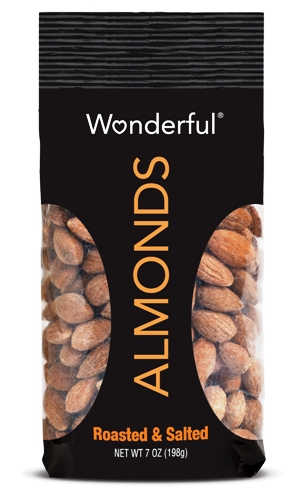 Wonderful Almonds come in three varieties: Roasted & Salted, Roasted No Salt, and Natural Raw. My favorite is probably the roasted no salt version, but the salted ones reminded me of sitting with my dad as a kid watching TV and eating salted nuts.
Just writing this post made me hungry for almonds, but low and behold, the Wonderful Almonds are gone! Nuf said.
(Be sure to check out Wonderful Almonds on Facebook for their latest news.)
Wonderful Almonds is giving away three cases of the Roasted & Salted almonds to Good Cheap Eaters this week.
THIS GIVEAWAY IS NOW CLOSED. CONGRATS TO THE WINNERS: stephfishr@, ajnewton@, gretamargreta@
To Enter:
Simply complete the information on this form. Please know that the information is only being gathered for the purposes of mailing you your prize in the event that you are chosen as the winner. This information will not be sold, traded, or given away.
This promotion is open until Sunday, July 8, at 8 pm PST and is limited to US residents, 18 years or older. Friends and family of Jessica Fisher and Good Cheap Eats are ineligible for entry. The winner will be chosen randomly. This post will be updated with the beginning of the winner's email address. The prize for this promotion is provided by and shipped by Wonderful Almonds and/or its representatives. Jessica Fisher and Good Cheap Eats will not be held responsible for unclaimed or undelivered prizes.
Disclosure: I received sample product as well as compensation for time spent administering this giveaway. All opinions are my own.