THIS GIVEAWAY IS NOW CLOSED. CONGRATS TO THE WINNER: KristyBartlett@
Today's my Momiversary! My first baby turns fifteen today. And in honor of him and the last decade and a half of refining fire motherhood, I'm hosting a bunch of giveaways on both Life as MOM and Good Cheap Eats. So, stay tuned and be sure to enter them all for your chance to win.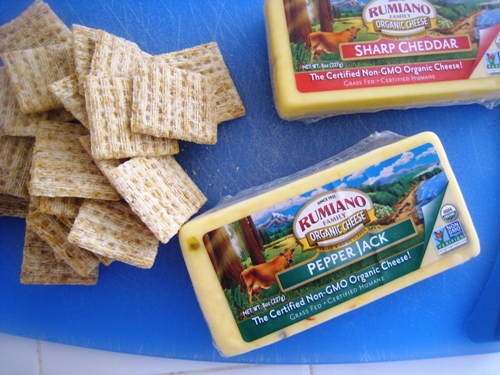 Over the last year or two, I've been researching food. I don't think I really set out to "do research." It just kind of fell in my path.
I read In Defense of Food, and then The Unhealthy Truth, and now most recently The Kitchen Counter Cooking School. All have had a huge influence on what I eat and what I serve my family.
And while I know that food research is often subject to change — eggs and cream used to be bad for you, but now many folks are saying they're okay — the overwhelming feeling I get is that how I source our food matters.
What the cow eats matters. How the  seed is produced matters. And what chemicals go into our foods matter.
As a result, I've been slowly reworking the contents of my grocery cart. This looks a lot different than this. Slowly, but surely, I've been cleaning up our food. While we still buy some processed foods, that amount has dropped dramatically in the last two years or so. I'm cooking more from scratch, buying organics as possible, and using less refined sweeteners.
One of my other baby steps is to eliminate GMO's from our diet. So, I was really pleased when Rumiano Cheese Company sent us some samples to try. Yum!

About Rumiano Cheese Company
Here are some of the facts about Rumiano Cheese Company:
is California's oldest family-owned business dedicated to the manufacture and distribution of the highest quality cheese.
produces cheese made using the highest quality Kosher and Non-GMO ingredients. All of the milk is free of antibiotics, free of artificial hormones, and free of pesticides and herbicides.
produces the world's first cheeses that are Verified Non-GMO through the Non-GMO Project, and currently the only cheeses to receive that certification.
(information provided by Rumiano Cheese Company)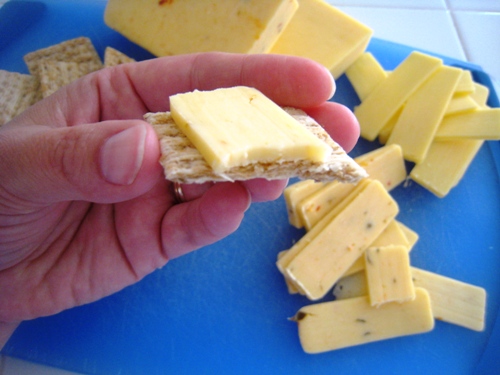 Our family is a cheese and crackers crowd, so I had no shortage of taste testers when we snacked on the samples Rumiano sent us. Yum! I loved the pepper jack, one of my favorite varieties. And my children, previous haters of white cheddar, are now big time fans.
Why do kids think that cheddar needs to be orange?!
Win a Rumiano Cheese Basket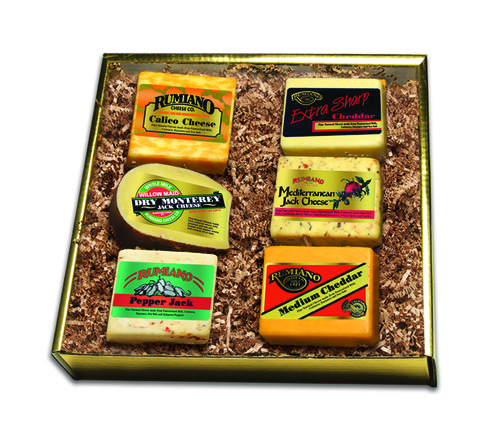 This week Rumiano Cheese Company is offering a Rumiano's Best Gift Box to one Good Cheap Eater.
To enter:
Simply complete the information on this form. Please know that the information is only being gathered for the purposes of mailing you your prize in the event that you are chosen as the winner. This information will not be sold, traded, or given away.
This promotion is open until Sunday, June 17, at 8 pm PST and is limited to US residents, 18 years or older. Friends and family of Jessica Fisher and Good Cheap Eats are ineligible for entry. The winner will be chosen randomly. This post will be updated with the beginning of the winner's email address. The prize for this promotion is provided by and shipped by Rumiano Cheese Company and/or its representatives. Jessica Fisher and Good Cheap Eats will not be held responsible for unclaimed or undelivered prizes.
Disclosure: I received cheese samples for review purposes. All opinions are my own.