Summer starts this week! To celebrate, we're going to "cook out" and dine al fresco.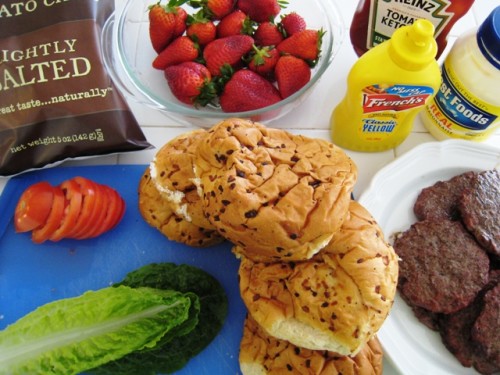 Summer officially starts this week. We've been enjoying lazier days for over a week now, but I always remember that Summer "officially" begins on my dad's birthday. We tease him that it truly is the "longest day of the year." Happy Birthday, Pops!
(Oh, and Happy Father's Day, too!)
Here's our summery meal plan for the week:
18. Rice and Bean Bowls
19. Quesadillas, Veggie Dippers
20. Taco Bake, Salad
21. Sandwich Bar
22. Pizza Night
23. Enchiladas, Salad, Rice, and Beans
What's cooking at your house this week/month?
For more meal planning inspiration, visit Menu Plan Monday each week.