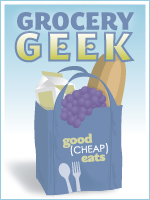 April was a great month for me personally. Life seemed to have a good rhythm and our days went smoothly. May is just a blur. And so, here we are with June, and I feel like we've had a weird start (grocery-wise) to the month.
This past week was a bridge week between the months. I was ready to say goodbye to May and all its chaos, so I just turned the page on May's grocery budget.
I'm not sure why, but there it is. This bridge week was kind of "survival week." Hubby and I were out of town last weekend; there were illnesses in the family; we had birthdays; blah, blah, blah. I was exhausted and overwhelmed all week long.
There's my disclosure for the following splurges and diversions from healthy diets that you're about to witness.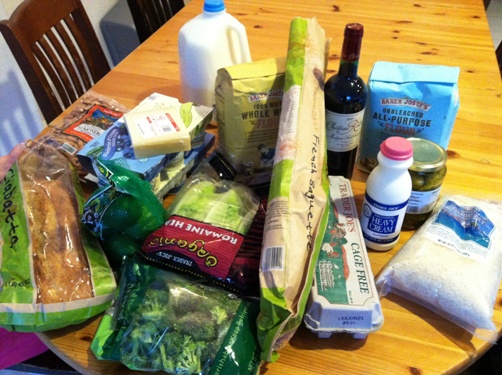 Quick Trip to Trader Joe's
Much of this was for a birthday dinner as well as some basics to get us into the week. I went in a hurry without a list. Lesson (almost) learned.
Total spent = $69
Quick Trip to Ralphs
I had planned to go to Costco on this particular day, but Costco was closed. So was the bakery. So, this was Plan C – a quick stop at Ralphs for some coffee and a quick lunch. Yes, I know the Chili Dogs for lunch was a total regression into old eating habits, but honestly? The alternative was going to be a Costco pizza. So, surely these weren't much worse than Plan A.
I went in a hurry without a list. Lesson learned.
Total spent = $26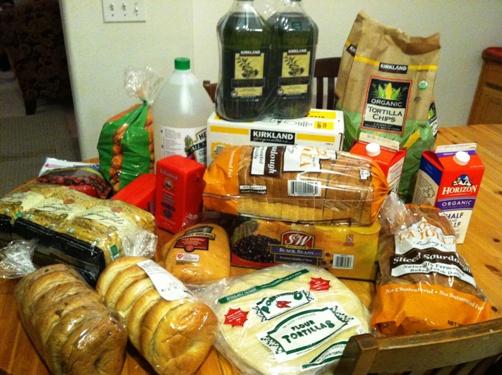 Costco Finally
Hubby went to Costco the next day on my behalf. We stocked up some of our basics. He had a list! And the only "extra" he came home with was the vinegar which we use for general cleaning. Yes, my husband is golden.
Total spent = $118.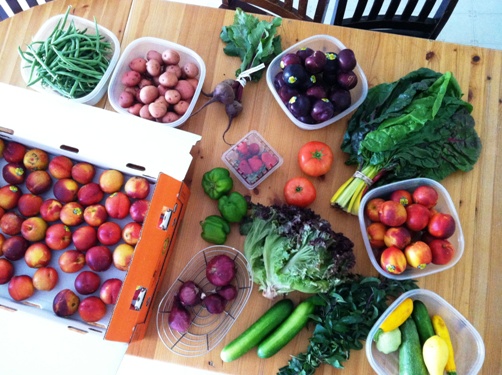 The produce box
It was a beautiful delivery that arrived from Abundant Harvest Organics this week. I bought an extra flat of "cosmetically challenged" stone fruit. They were actually beautiful nectarines. 15 pounds for 10 bucks. So, you can guess what we've been snacking on.
Also in the box: mint, summer squash, strawberries, rainbow chard, cucumbers, onions, lettuce, peppers, tomatoes, plums, beets, green beans, potatoes, and nectarines.
Total spent $52 (includes delivery).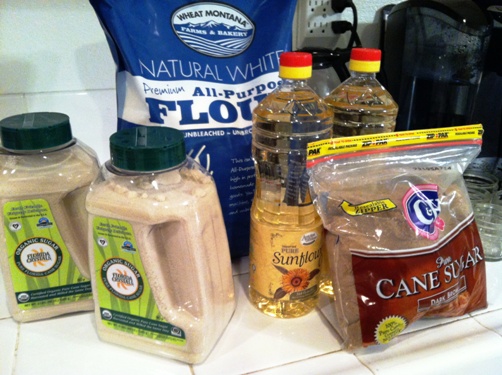 And Walmart, too?!
If you read my freezer cooking update on Life as MOM, you'll know that my power cooking session was interrupted by a sugar shortage. So I ended the week with a stop at Walmart for sugar, oil, and flour.
Total spent: $24
So, there you have it, my very scattered grocery geekiness for the week. I spent more than my share for the first "week" of our month. It does seem weird for June 2nd to be reporting 1/3 of my budget spent. Clearly June has adopted this survival week, perhaps against its will. There are now five weeks in June. Go figure.
In the coming weeks I anticipate buying a lot of extras in the produce box for plum jam, cherry pies, and pickles. So, I just might go over budget. Not going to stress it. It's all really good food, much of it organic, most of it "real." You have to have marshmallows for summertime. Have to.
Total June to date: $289