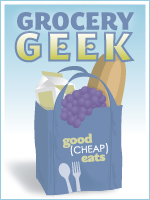 The month so far has just been a whirlwind. With a visit from the grandparents, freezer cooking, and an out-of town trip, not to mention everyday life of school and hockey, I've been moving, moving, moving.
And now, I'm tired.
This week I took a break from major shopping and cooking, trying to get us back on track after a few days of tornado-like life.
Hubby did go shopping while I was out of town. I meant to post it while I was gone, but there just wasn't a lot of time.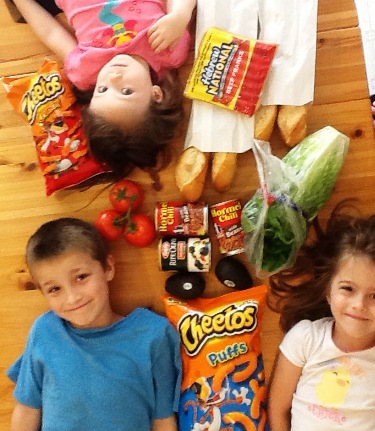 Yes, they ate like bachelors the entire time I was gone. And the kids were refusing to eat out when I came home. Success! Hubs commented that my experiments have worked. The kids (and he) prefer healthier fare. Yeah!
Total spent on bachelor food: $30.
Here's how we fared once I got back:
Trader Joe's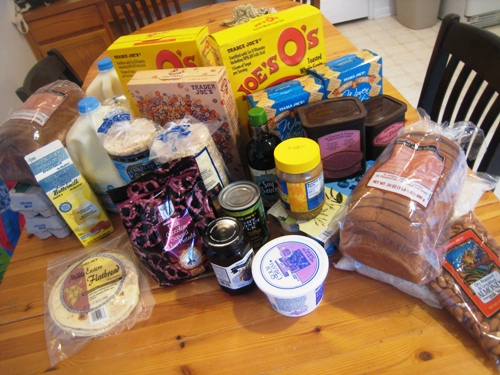 TJ's is our go to stop for convenient, healthier items. After dinner on date night, we loaded up on dairy, eggs, cereal, crackers, bread, yogurt, nuts, rice cakes, soy sauce, coconut milk, sunbutter, cocoa, jam, and ahem, bachelor chocolate pretzels. 😉
Total Spent: $70
Abundant Harvest Organics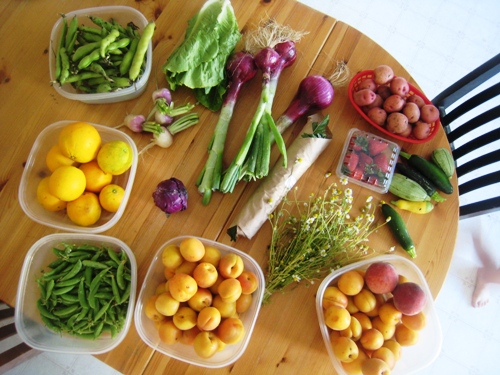 We had the box delivered to the house this week in an effort to have a calmer week. So nice to have that convenience! I paid a little more than usual, but with gas prices what they are, it might just work out to a regular thing.
Can you tell spring is here?! Look at all that. Lots of apriums, peaches, sugar snap peas, chamomile, mint, cabbage, oranges, onions, squash, strawberries, lettuce, turnips, potatoes, and fava beans. It's going to be fun to experiment with this load!
Hubs commented how refreshing it was to eat an aprium. He's not a huge "soft fruit" fan, but that's because we've been relegated to grocery store produce for most of our lives. These taste different. And he was ready for that taste of spring.
Total Spent: $46
So far this month we've spent $537.