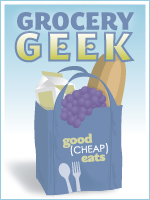 I'm still amazed at how well a little scrimping helped our grocery budget last month. Of course, finding a math error in your favor doesn't hurt either. Sheesh. Apparently, I need to brush up on my math skills a little bit.
Anyway, I'm glad to know we're ahead of the game a little. My sister suggested that I stick it in our France fund. I'm wondering if my kids and husband might appreciate a few boxes of cereal and little yogurt cups more! Ha! Perhaps we'll split the difference. Nah, I'm going to let it offset the next time I go over.
Since it's the beginning of the month, it was time to restock the freezer!
Every few weeks I like to do an extended cooking session of make ahead and freeze meals. This has become such a wonderful help to our family life that I even wrote a cookbook about the method. It will be available in your local book stores this fall, but you can preorder it on Amazon if you're so inclined.
My grocery shopping this week reflects this mission to feed the freezer — and my family. I made a cooking plan and then set out to divide the grocery list among the stores with the best deals on those products. That took me to several different stops. I put the produce box on vacation so we could catch up with what we already had and clear some real estate in the refrigerator.
Here's how it broke down: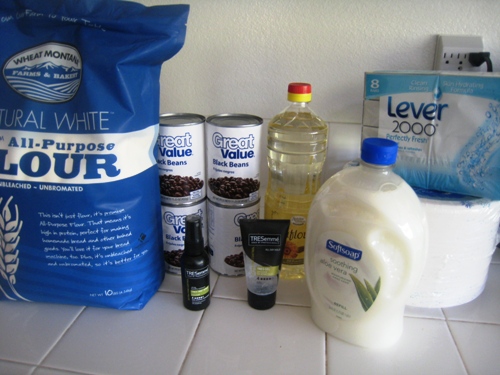 Walmart
Walmart is my place for random purchases. But, it's also typically the place for a low price if I don't know of a sale or good deal elsewhere. They also sell bags of this unbleached and non-bromated flour, so I bought ten pounds of it, along with beans, soap, travel size toiletries, paper plates, and cooking oil.
Total spent $28.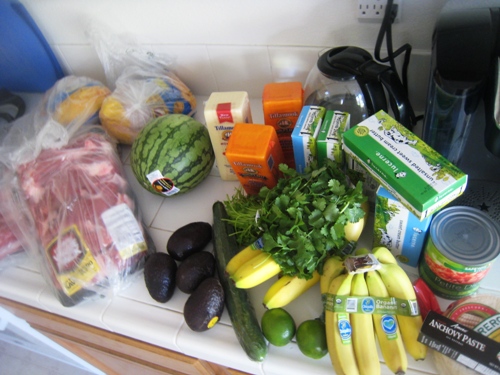 Vons
Vons is giving my old favorite, Ralphs, a run for its money. Since I signed up for the Just for U program, I've been really amazed at the good deals. I can log into my account and load discounts onto my card. This week butter and Tillamook cheese, both hormone-free, were calling my name. While I was there I grabbed whole chickens, tri-tip, and pork ribs on sale as well as a myriad of fresh produce.
Total spent $99.
Costco
Costco is a dangerous place. You have to be as gentle as a dove and wily as a fox. I went with a list and tried to stick to it. Among my purchases: yeast, chocolate chips, vanilla extract, lots of tortillas, turkey breast, mozzarella, milk, frozen potstickers, chips, crusted and diced tomatoes, oil, and carrots.
Total spent $187.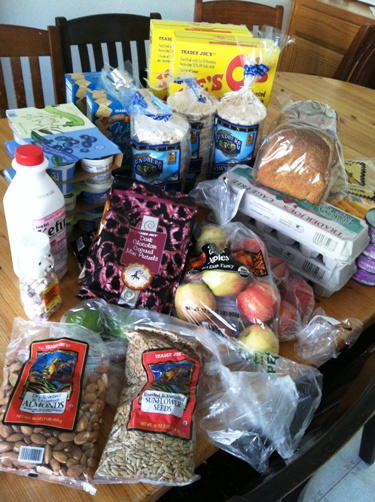 Trader Joe's
Trader Joe's holds a dear place in my heart, especially for convenience foods. Since I knew I was going out of town for a few days without the fam, I knew I needed to leave enough convenient, fun food to please the masses. I bought cereal, crackers, rice cakes, kefir, yogurt, and a few odds and ends.
Total spent $77.
Obviously, this is a lot of shopping. But, with freezer cooking and four days with Mom out of pocket, it was necessary for sanity and convenience. But, the freezer is full and my purchases for the rest of the month will be for produce and dairy and maybe a co-op order of flour.
So, I think we're good.
Total Month to Date spending: $391.