Looking for good cheap eats in California? I've got you covered with reviews of the best restaurants and food shops to enjoy on a budget.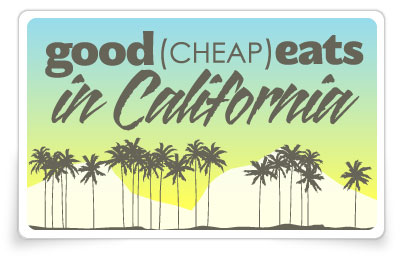 As you know, I'm a California girl. While my parents are both Minnesota-born and bred, they moved west in 1967 when there was a teacher shortage in the Golden State. They stayed.
And now they're both afraid of snow.
Can't say I blame them. The weather in "most" of California is pretty delightful. I was born in a suburb of Los Angeles and have lived here for almost my entire life. Except for a brief sojourn in Kansas City, this has been home.
I've lived in the desert and at the beach. I've vacationed in the mountains. And even where things are desolate, there's beauty to behold practically everywhere. See?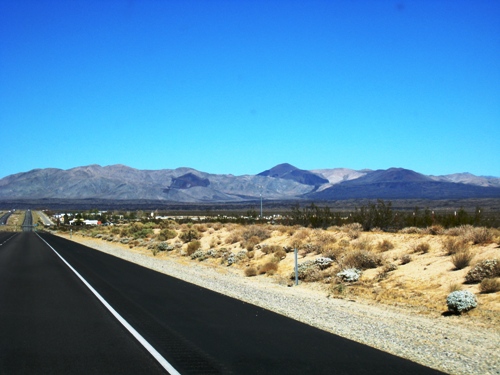 And I don't even own Photoshop.
Contrary to popular belief, everything is NOT expensive in California. Sure, gas and land, certainly are. I do a happy dance when fuel costs drop below four bucks. And we've yet to find our dream home at a price we feel comfortable with.
In fact, lots of things are priced very competitively with other places. We don't spend that much more on anything (except gas and rent) than we did when we lived in Kansas.
I love this great state of mine. It's home. And it's pretty. And there's good food here.
Which leads me to my main point. Good Cheap Eats are at the heart of California. Oh, sure, you can go eat at some expensive hoity toity restaurant in Beverly Hills. But, who does that?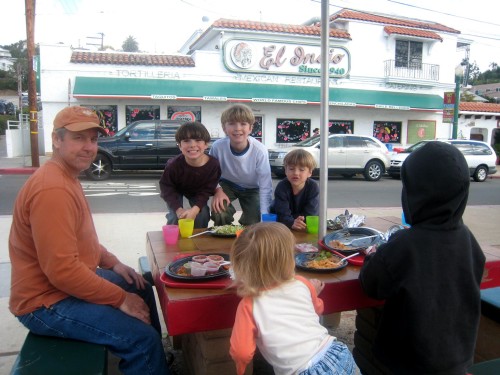 Not me. We're just normal folk who live here, despite what you see on TV. And normal folk need good cheap eats.
So, I'll be sharing more specifics about Good Cheap Eats in California — as well as the rest of the continent — over the coming weeks and months. I've got a great series of restaurant and food shop reviews all laid out. We're starting in good old Cali because that is where I started, of course. But, don't worry. We're going to travel around.
 Posts in the Good Cheap Eats in California Series
Whether you're anticipating a move, planning a vacation, or are simply curious about life in the Golden State, I'll be sharing great sources for Good Cheap Eats in California.
Have you been to California? What's your story?