Monthly meal planning is a great way to make daily life easier as well as plan for special events.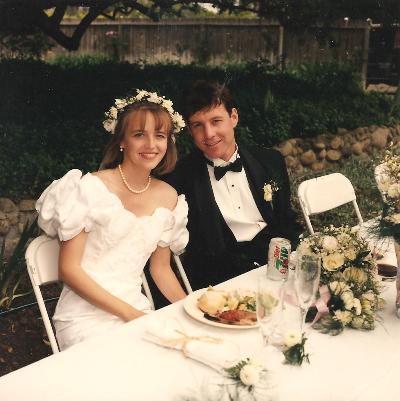 1994 – can you believe it?!
May is a very important month in the fabric of our family. We celebrate the great trifecta of celebrations, one that should make every man shake in his boots: the wife's birthday, Mother's Day, and the wedding anniversary all in one month!
My poor husband. This year all three take place within fifteen days! Since I do most of the cooking, at least he knows we'll eat well. Hehe. We also had one FishBoy born in May, within that same two week period, so it is clearly the most festive of months.
That said, I had some fun planning out our menu this month.
As some of you know, I like to plan one month of menus at a time. It really isn't as difficult as it might seem. In fact, it makes daily life much easier. Since I use "meal themes" on which to build our menu plan, it's pretty formulaic.
This month's formula:
At least 1 meatless meal
2-3 nights of grilling out or meat main dish meals
Pasta night
Sandwich bar (replacing the soup night of winter days)
Pizza night
It was super easy to plug those into the different days of the month, making sure to make our family holiday meals a little extra special. I'll be making a couple birthday cakes, including my own. Because that's how I roll.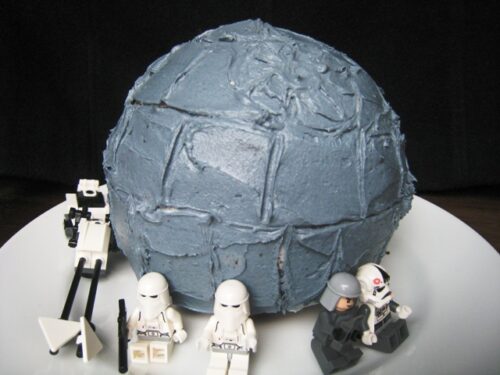 Here's what the month looks like:
2. Salad's On! Deli Potato Salad, Chicken Pasta Salad, ChiChi's Salad, Good Bread
3. Sandwich Bar
4. Pizza Night
5. Lawnmower Taco, Salad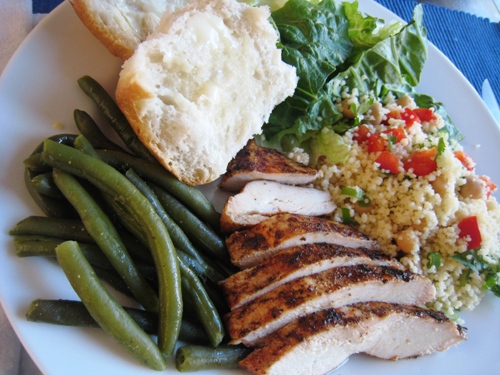 6. Quickest Chili in the West, Chips, Veggie Dippers
7. Pasta with Red Sauce and Sausage, Tossed Salad with Feta and Peperoncini, Buttermilk Cornbread
8. Quesadillas, Rice, Beans, Salad
9. Grilled Chicken, Quinoa Pilaf, Salad, Homemade Baguette
10. Sandwich Bar with Focaccia, Veggie Dippers, Fruit
11. Pizza Night
12. Grilled sausages, Lemon Roasted Potatoes, Vegetables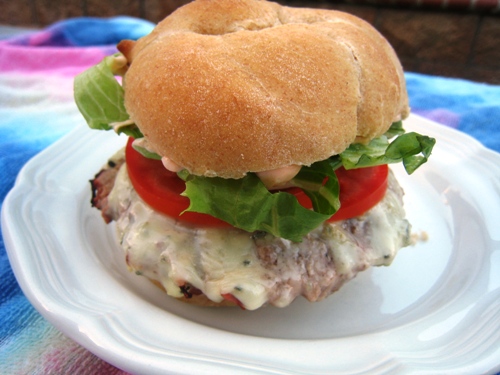 13. Hamburgers on Homemade Buns, Rice and Bean Salad, Green Salad
14. Anniversary Dinner! We're having the same meal we had on our wedding day.
15. Quesadillas, Veggie Dippers
16. Grilled Pork Tenderloin, Rice Pilaf, Vegetables
17. Sandwich Bar with Baguette, Broccoli Slaw, Fruit
18. Pizza Night
19. Grilled Chicken, Cheesy Potatoes, Salad
20. Hot Dogs on Homemade Buns, Macaroni Salad, Green Salad
21. Bday dinner: Bday Boy's choice
22. Pasta Night, Good Bread, Green Salad
23. Queso Fundido, Rice, Beans, Salad
24. Sandwich Bar with Focaccia, Veggie Dippers, Fruit
25. Pizza Night
26. Lawnmower Taco, Salad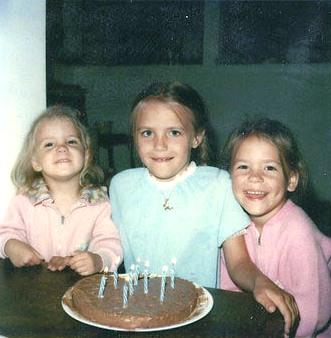 I made that cake, too.
27. It's My Birthday! Tri-tip, Garlic Mashed Potatoes, Caesar Salad, Garlic Rolls
28. Mexi-night
29. Alfredo Pasta, Steamed Veg, Garlic Parmesan Swirl Biscuits
30. Grilled Pork Tenderloin, Mashed Potatoes, Steamed Veg
31. Sandwich Bar with Baguette, Chips, Fruit
What's cooking at your house this week/month?
For more meal planning inspiration, visit Menu Plan Monday each week.