Planning menus for a month at a time is simpler than you think. And it helps you make the most of what you already have as well as anticipate good deals that might hit the grocery store shelves.
One of folks' biggest objections to monthly meal planning is "How do you know what will be on sale?" Well, after a few years of watching the grocery sales like a hawk, I've become more in tune with what seasonal items will be offered at a lower price.
For instance, St Patrick's Day is this month. That means that you'll see "typical" St Patrick's day fare on special. Think: cabbage, potatoes, corned beef, and imported Irish dairy products like butter and Dubliner cheese.
Since I have an inkling that these items will be on special in the next week or two, I can plan my menus around them, incorporating more cabbage into our salads, potatoes into our side dishes, and Dubliner into everything.
While we don't care for corned beef, I can also keep my eyes open for a plain old brisket, a relatively expensive cut here on the West Coast. Weird, huh? Brisket in the Mid-west is like the Tri-tip of California: a bargain cut. Not so, here, though. One can always hope, though.
Planning out a month's worth of meals is not too difficult. In fact, it helps me think through the month and helps me get through the daze with a relatively peaceful mind. This month, I found that I still had a lot in the freezer, so I was able to plan our meals from what we already had and spend my freezer cooking session on breakfast.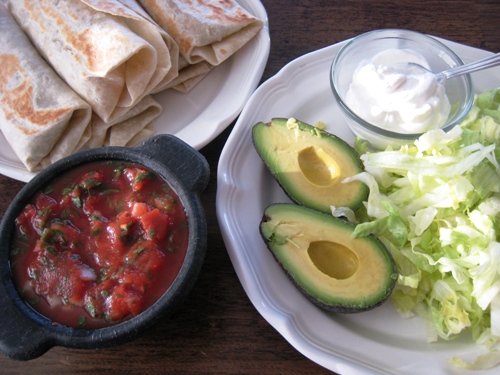 Here's our meal plan for the month:
4. Mexican Tortas, Veggie Dippers
5. Burrito Bar
6. Soup Night, good bread
7. Herb-Crusted Pork Roast, Simple Dill Potatoes, Swiss Chard
8. Pasta Night, Easy Make Ahead Garlic Bread
9. Pizza Night, ChiChi's Salad
10. Breakfast for Supper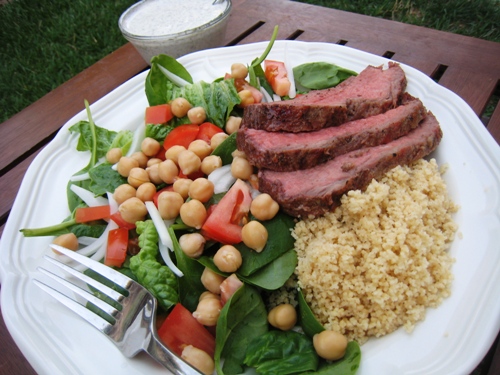 11. Grilled Mediterranean Steak Salad
12. Quesadillas, Veggie Dippers
13. Soup Night, good bread
14. Herbed Butter Chicken, Rice Pilaf, Veg
15. Pasta Night, Garlic Foccacia
16. Pizza Night, Veggie Dippers
17. Irish Stew, Soda Bread, Dubliner
18. Asian Chicken Salad with Noodles
20. Soup Night, good bread
21. Grilled Pork Tenderloin, Lemon Roasted Potatoes, Veg
22. Pasta Night, Garlic Parmesan Swirl Biscuits
23. Pizza Night, ChiChi's Salad
24. Breakfast for Supper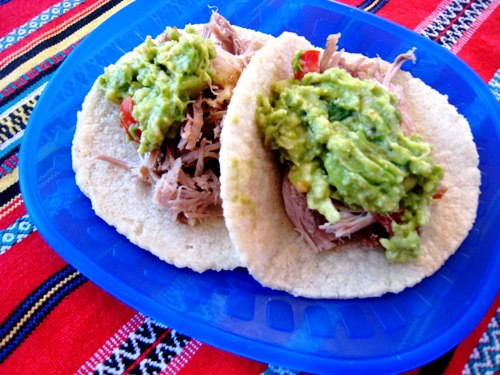 25. Shrimp and Tomatoes on Noodles, Veg, Buttermilk Cornbread
26. Beans and Rice, Fruit Salad
27. Soup Night, good bread
28. Carnitas Tacos, Mexican Rice, Seasoned Pinto Beans
29. Pasta Night, Drop Biscuits
30. Pizza Night, Veggie Dippers
31. Chef's Choice
What's cooking at your house this week?
For more meal planning inspiration, visit Menu Plan Monday each week.