Following a formula for meal planning can help you simplify your meal times as well as your grocery shopping.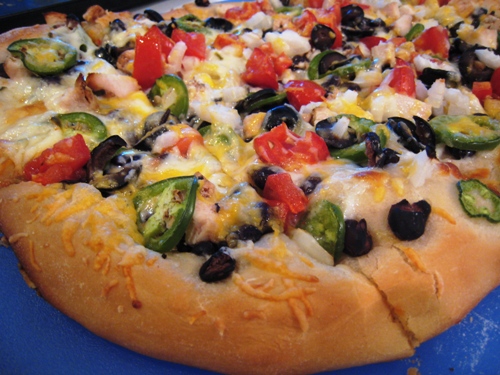 These days our nights are filled with hockey. Two of our boys are playing which means two days for games and 1-2 other days for practices. Thankfully, the rink is not far from home. However, appetites are high and mealtimes are quick and sometimes early.
As such, I've turned rather formulaic in my meal planning: grilling, Mexican, soup, meat and starch, pasta, pizza, and miscellaneous. These are my current themes which made for very easy monthly meal planning.
And while we aren't having the same meal too often, many of our meals have the same ingredients, so I'm able to simplify my grocery shopping at the same time. Sounds like a win to me!
Here's the game plan for this week:
11. Grilled Mediterranean Steak Salad
12. Quesadillas, Veggie Dippers
13. Soup Night, good bread
14. Herbed Butter Chicken, Rice Pilaf, Veg
15. Pasta Night, Garlic Foccacia
16. Pizza Night, Veggie Dippers
17. Irish Stew, Soda Bread, Dubliner
What's cooking at your house this week?
For more meal planning inspiration, visit Menu Plan Monday each week.