La Bonne Femme Cookbook is a wonderful addition to your repertoire of recipes.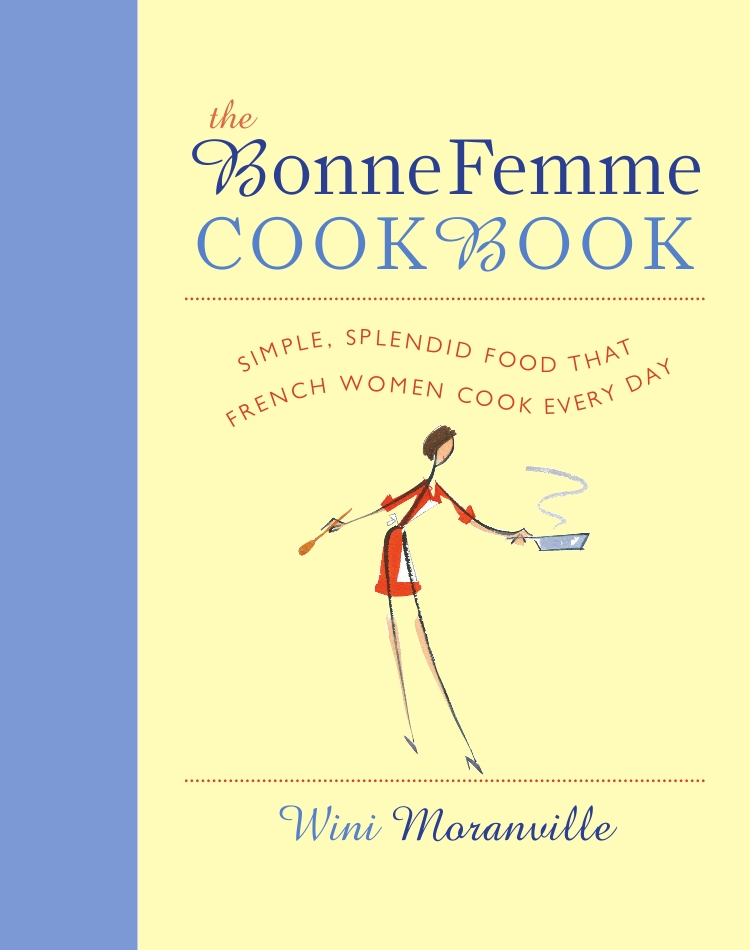 I've been drooling reading my way through my copy of La Bonne Femme Cookbook that my publisher so graciously sent me a few weeks ago. Oh my! It has been a delightful journey back in time and across the globe.
Author Wini Moranville is a francophile with midwestern roots just like me. I could relate to her stories in so many ways, especially since she sometimes vacations in Collioure, the same little Mediterranean village where we honeymooned so many years ago.
Not only that, but I'm inspired by these delectable dishes she's captured on paper. Know that the recipes in the book are not "as French as French gets." Instead, she's adapted them so that American cooks can prepare similar dishes with ingredients that are readily available in the US. I love this touch as the cookbooks francaises that I have in my possession list ingredients that I can't easily or economically find here. (Plus, they're in metric, which is a pain.) I really appreciate the explanations of different ingredients as well as reasonable substitutes if you can't find those.
La Bonne Femme
The book strives to present the heart of la bonne femme (French housewife): she uses what she has to create every day meals that delight. The recipes are mouthwatering and exact in their explanations. I am getting a wonderful refresher course on la cuisine francaise. Not only that but I'm encouraged to try my hand at more classic French dishes, like Cassoulet or Poisson Meuniere that she has simplified for everyday fare.
I loved Pizza la Reine that I made a few weeks ago. And this afternoon's lunch menu includes Silky and Light Potato Soup, similar to the Potato Leek Soup I enjoyed so often in France.
Fresh Herbs
One of my big take-aways from the book has been the importance of fresh herbs in cooking. In our lean, deep-in-debt years, I didn't make fresh herbs a priority. But in the last year, with writing the Cookbook and starting with our produce co-op, fresh herbs are more often seen on our table. I've learned a lot about the typical herbs used in French cooking, thanks to La Bonne Femme Cookbook, and have started incorporating more of them as the budget allows.
I also bought some seed packets and potting soil, so the kids and I can plant our own out back.
I am excited to hit the grocery store again, just so I can make more of the recipes in this book. Seriously, I think I could cook every night out of this book.
Provided I could get hubs to stop at the French bakery on his way home!
Disclosure: If you buy this book through the Amazon links above, I do receive a small portion of the sale. And I did receive a review copy of the book. However, I would tell you about it anyway. It's that wonderful.