Quick fix meals and freezer cooking save my bacon during busy weeks.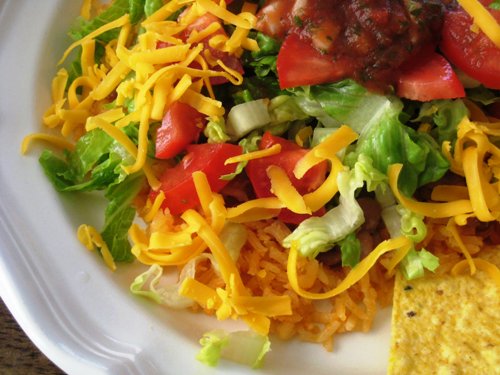 Here we are at the end of the month. How did that happen? I must be having a lot of fun — time is just flying!
Our next week promises to be extremely busy: orthodontist appointments, hockey practice and games begin (2 boys playing!), an out of town trip to meet up with a good friend, and page proofs for the Cookbook to work through. Thank goodness for freezer meals and easy dinners!
For the last couple days I've been trying to fill the freezer with breakfast items, but these kids are eating everything before I can freeze it! Holy smokes!
Here's the dinner plan for the week:

Seasoned Steak with Herb Butter, Roast Potatoes, Salad

Soy Ginger Pork Tenderloin, Rice, Veg

Soup Night, Good Bread, Monster Ice Cream Sundae (Leap Day!)

Date Night – Pasta and Veg

Pizza Night, Salad

Chef's Choice
What's cooking at your house this week?
For more meal planning inspiration, visit Menu Plan Monday each week.