Shopping for a large freezer cooking day can seem cumbersome. But the payoff comes for the days and weeks following when the shopping is done and the meal is already prepared.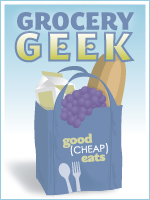 This week I embarked on a "feed-the-freezer" frenzy. After completely emptying it with the pantry challenge — and cooking a lot in said challenge — I was ready to take a few nights off meal prep. Since I wrote a cookbook on the topic of make ahead and freeze cookery (wait for it…), I already had several cooking plans WITH grocery lists that made that grocery shopping easy peasy.
My kids chose the cooking plan, and thankfully, it was one featuring many ingredients that were on sale at my local stores. I just divvied up the grocery list amongst the stores and headed out.
Here's how it broke down:
Costco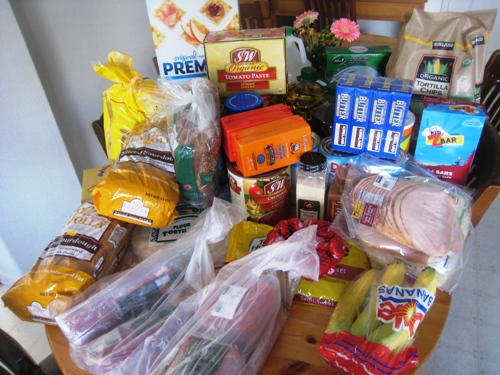 This Costco trip included freezer cooking ingredients as well as dinner and lunch items: bananas, 4 loaves bread bread, 4 pork tenderloins, 4 pork roasts, 2 packages turkey meat, 2 dozen tortillas, 12 pounds cheese, 4 pounds butter, 2 gallons olive oil, gatorade, chocolate chips, spices, canned tomato products, vinegar, dishwasher soap, granola bars, tortilla chips, tostada shells, pickles, juice, and fruit leather.
Total spent: $250
Sprouts, Albertsons and Ralphs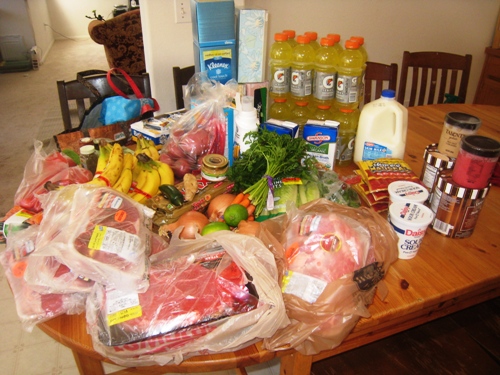 At Ralphs, there was a buy 10, get $5 off promotion, so I bought some household items as well as "extras" for snacks, field trips, and hockey season. Every day stuff included kleenex, ice cream, gelato, laundry soap, balance bars, fruit snacks, hot dogs, lettuce, and bananas.
Freezer cooking items include spices, meat and chicken, bell pepper, carrots, potatoes, limes, ginger, jalapeno, and sour cream.
Between the three stores, I spent $170.00
Abundant Harvest Organics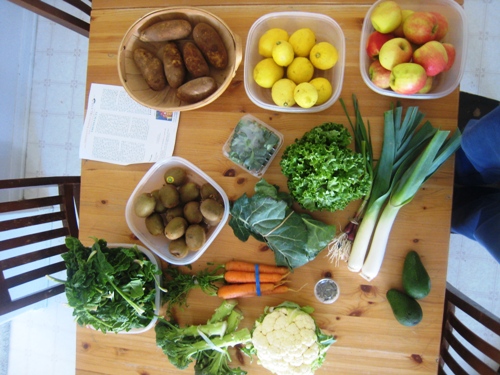 Last of all came my produce box. Total spent $38.00
After a month-long pantry challenge, it seems sort of odd to be spending so much at one time. However, I bought enough food to last us a month! I prepared 28 meals on Monday and froze them for later in the month, so I know for positive we have enough, plus there was still some carry over from last month. In examining the receipts, I'd guesstimate that I spent about $200 for the meals I froze.
For the rest of the month, we'll still need to get bread, lunch meat, milk, cheese, and yogurt. And we'll have our weekly produce box to pick up. Other than those things, I will probably just shop ahead for March if I see some good sales.
Total spent for February: $460
Are you grocery geeking out?