We're three-quarters of the way through our Pantry Challenge. Are you seeing bare shelves and better able to navigate your kitchen?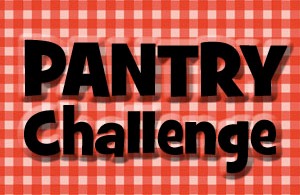 Where has the month gone? Seems like we just celebrated Christmas, didn't we? We're three weeks into the Pantry Challenge. As I mentioned on Saturday, I stocked up on lunch fixings so that we didn't have to do a lot of cooking in the middle of the day when things are at their busiest.
In other news, it was kind of a boring week. I wasn't feeling at that well, and we had several appointments, so things were kinda busy, too. My cooking mojo took the week off, I think. But, we gotta push through, right?
I did tackle ONE of those butternut squash on Saturday, resulting in squash soup, squash muffins, squash pie, squash cake, and squash cinnamon rolls. Yes, really.
Here's how big that squash was: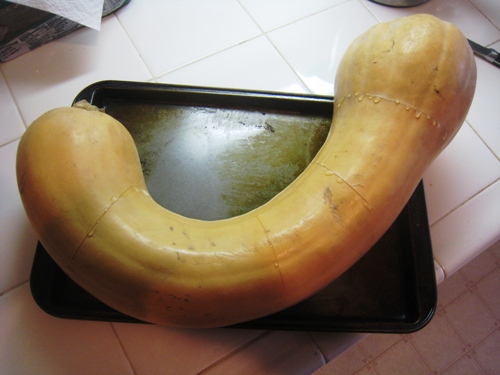 I do have to say, using what you have takes work! It's so much easier to go shopping, is it not? The curse of prosperity….
Anyway, here's the lowdown on my goals for the month:
Goal 1. Lower my budget.
Currently, we're just under $300 for grocery spending this month. I am pretty confident that it will be in the $400 range by this time next week, but that is remarkable considering what I normally spend (between $600 – $800). And since we will still have food in the house!
Just "food you have to cook."
Goal 2. Help my kids be more independent in the kitchen.
I consider this part of a pantry challenge because it will save me money and trips to the local fast food joint. If my kids are able to help with food prep, I know I will be more likely to cook something at home than to make a run for the proverbial border.
In fact, on Friday night, I was too pooped to party — or fix the planned pizza. And by the time I went to start the dough, it was too late to eat a reasonable order. Talk of Chinese food as well as burgers was bandied about. And then I realized I'd have to tell you that we ate out more than twice. So, I grabbed my 9-year old and we worked in the kitchen making grilled cheese, spinach salad, and vegetable crudites. Crisis averted.
Not only do I appreciate the help, but it also gives us a chance to hang out and chat.
I'm sharing more about teaching my boys to cook over at Life as MOM today.
Goal 3. Clean out my freezers and be able to defrost.
We're not even close to hitting this goal. It's not that there is a lot of stuff, but there is just too much to cram easily into the refrigerator/freezer. And I'd rather not let my kids eat two boxes of Christmas cookies in one sitting (though they might love it). So, I have a back-up plan.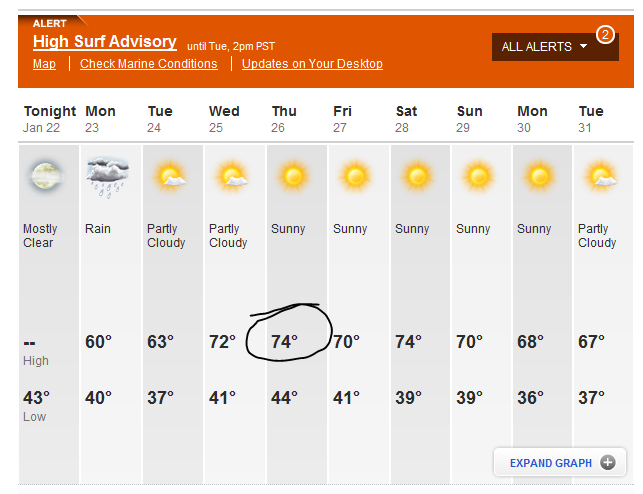 It's called Thursday Thaw Out. The high on Thursday will be 74 degrees in my neck of the woods, so I plan to empty the garage freezer, stash the stuff in a cooler, with ice, if need be, and just thaw the freezer out now.
(And yes, whereas you get notice of extreme weather, we get a high surf advisory. It can be dangerous to surf in certain tides. FYI.)
How's it going in your kitchen?
There's my update for my three goals for this month. I'd love to hear yours! Either tell us about it in the comments section OR link up a recent post of your Pantry Challenge update. Be sure to link back to this post so that it's easier to share ideas.
Every Monday this month we're sharing updates here on GoodCheapEats. What works, what doesn't. The challenge officially ends on January 31st, but next Monday will be our last link-up.
Hop on by these blogs and see how they're making this Pantry Challenge work for them:
I'm posting daily updates on my Daily Pantry Challenge Log. Visit that page to see how well — or not — we've eaten on a given day. I'll also share links to recipes that are helping me make the most of what I have.
How's your challenge going?