Shopping your kitchen entails a little more cooking and creativity than you would normally employ. But, a Pantry Challenge can save you money.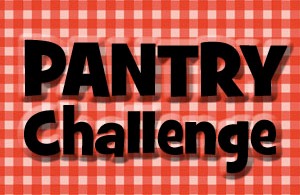 We're reached an impasse in the Pantry Challenge. This weekend, my 14yo said, "It seems like there's nothing to eat but fruit and stuff you have to cook."
I knew he was right without even looking. Friday's lunch to take to the park was challenging, but I pulled it off by throwing together a quick salad for myself. The kids devoured sunbutter crackers and apples before we left the house. Shopping the kitchen is a little less fun, but I know it will save us money.
By Saturday evening, we were out of all yogurt, bread, tortillas, and crackers. But, we saved the day with baked potatoes, chips and salsa, and tamales from the freezer for snacks that afternoon. I guess we are more of a snacking family than I thought!
Even though my grocery total is low so far this month, apparently the shopping I did at Trader Joe's wasn't enough to last us a full week. So, while the freezer still has a fair amount of stuff, it's all "stuff you have to cook." Almost. On the list this week is to plan out lunches using what we have as well as to buy more of the aforementioned yogurt, bread, tortillas, and crackers. I don't want anyone to hate this experience, especially if it's not something we are doing out of true necessity.
In other news, we ate most meals at home. Hubs and I had a date night, and on another night we had Costco pizza. I wanted a break from "stuff you have to cook." Hehe. You can check out my daily log to see what we've been eating.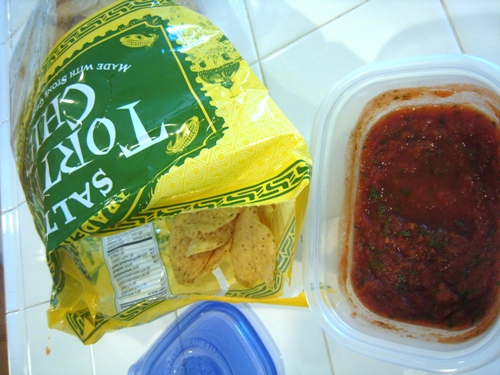 As for goals? Here they are again:
Goal 1. Lower my budget.
We are certainly doing okay with the cash flow. I've spent $160.20 so far this month. I'm sure we'll be under out regular range ($600-800) but we've still got 2 weeks left in the month, so I'm not going to count my chickens and make a bet on this month's spending.
Goal 2. Help my kids be more independent in the kitchen.
I've included the boys more in food prep, though I did not do a great job of assigning KP duty. Going to try that again this week and actually write their names down on the meal plan. My two bigger boys did learn how to microwave potatoes. This could signify that I will perpetually be out of potatoes. Only time will tell.
Goal 3. Clean out my freezers and be able to defrost.
Even though I organized the deep freeze, it's not yet empty. After I pulled the roast and a few other items for this week, there were still several sauces and containers of vegetables. But, clearing out stuff in the kitchen freezer should leave room for the deep freezer tenants to move temporarily by the end of the month. I *think* we're in good shape.
There's my update for my three goals for this month. I'd love to hear yours! Either tell us about it in the comments section OR link up a recent post of your Pantry Challenge update. Be sure to link back to this post so that it's easier to share ideas.
Every Monday this month we'll share updates here on GoodCheapEats. What works, what doesn't. The challenge officially ends on January 31st.
Hop on by these blogs and see how they're making this Pantry Challenge work for them:
I'm posting daily updates on my Daily Pantry Challenge Log. Visit that page to see how well — or not — we've eaten on a given day. I'll also share links to recipes that are helping me make the most of what I have.
How's your challenge going?