Meal planning doesn't have to be complicated, but it's a great way to make sure you make the most of foods you already have.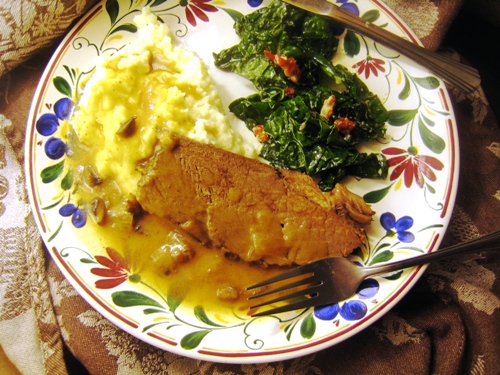 The pantry challenge continues. I'm so thankful for having drafted a meal plan at the beginning of the month. Not only did this give me a game plan for making the most of what foods we already had, but it assured me that I might have a chance of pulling this crazy stunt off.
Organizing the pantry and setting my deep freeze to rights definitely helped as I have such a clearer picture of what we have. And since I'm motivated to make this work, I am remembering better to pull things from the freezer in time to thaw.
Here's the meal plan for the week, based on what we've already got or can cheaply obtain.
Tamales, Beans, Rice
Pot Roast, Potatoes, Steamed Veg
Pot pie with leftover roast, Vegetables or Salad
Warm and Spicy Grilled Fish, Quinoa Pilaf, Greens
Pasta Bar, Salad, Rolls
Pizza Night
Mac and Cheese, Steamed Veg
(You can read my daily updates of what we actually end up eating here.)
What's cooking at your house this week?
For more meal planning inspiration, visit Menu Plan Monday each week.