Set some goals for your kitchen this month. Make the most of what you already have. Shop your freezer. Save some cash.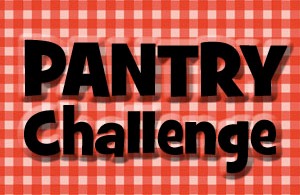 Are you ready to make use of what ya got? That's basically what a pantry challenge is.
Instead of grocery shopping as usual, it involves grocery shopping at home first. You'll be surprised at what you already have that can make a great meal! Last year Carrie shared some great tips about how to tackle "eating from the pantry." Seriously. Go read those. They are fabulous suggestions for how to make the most of what you have already.
Now, each of us has a different reason for doing this pantry challenge. Maybe you want to save money. Maybe you want to clean out. Maybe you have some other reason. That's all cool.
You get to make the rules. Today we're sharing our goals for the Pantry Challenge. I explained my pantry challenge goals last week. Here they are again: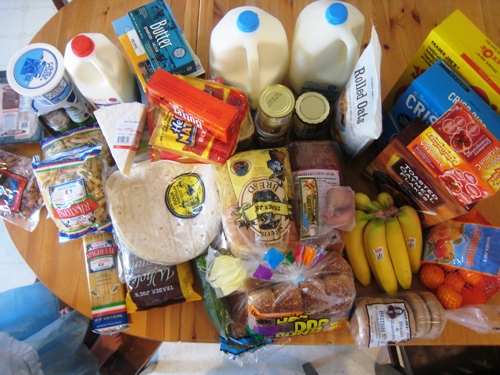 1. To lower my grocery spending.
I'm looking at shaving a tad off my regular grocery spending. Normally I allow $600 to $800 to feed our family of eight as well as buy any cleaning, paper, or beauty products. This month I hope to land somewhere between $400 and $500.
I set a modest goal because I don't want to make this too hard. We've spent less than $400 some months, but that was before we changed some of our eating habits. I don't want to go backward on those food goals. So, baby steps for now as I source low prices on more organics.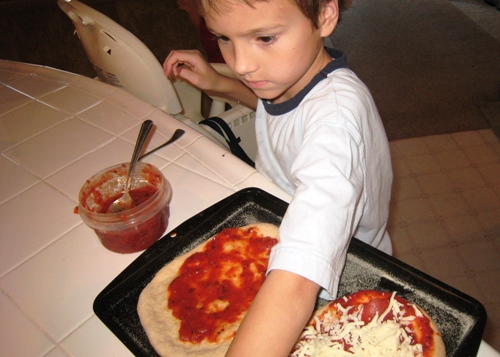 2. To help my kids be more independent in the kitchen.
My bigger kids are of the ages when they could definitely do more meal prep, either for themselves or for the family. They might not know this yet, but their skills are going to increase this month. Bwahaha!
Part of this goal involves creating a recipe file or binder that they can access and use on a regular basis. I'll compile our favorites and old standbys in this book so that anyone over 9 can serve on KP.
Having recipes on hand that suit your food storage is a great step toward being a good steward of those ingredients. Hopefully we can help each other out in this area.
3. Clean out my freezers and be able to defrost.
My deep freeze has a bad case of frost that will eventually impede it's ability to run efficiently — or close, for that matter. So, we're going to work our way through the various freezer meals stashed in there as well as the turkeys, ground beef, and chicken that I've stockpiled.

Are you in?
Those are my three goals for this month. I'd love to hear yours! Either tell us about it in the comments section OR link up a recent post of your goals for the Pantry Challenge. Be sure to link back to this post so that it's easier to share ideas.
Every Monday this month we'll share updates here on GoodCheapEats. What works, what doesn't. The challenge officially ends on January 31st.
Hop on by these blogs and see how they're making this Pantry Challenge work for them:
I'll be posting daily updates on my Daily Pantry Challenge Log. Visit that page to see how well — or not — we've eaten on a given day. I'll also share links to recipes that are helping me make the most of what I have.
What do you want to do with the Pantry Challenge?