Easy meals and planned take-out make for some great dinners during vacation week.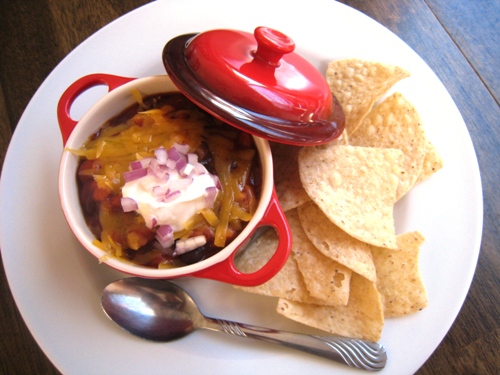 This week is our official vacation week. Hubs' work closes for the week, so we get to enjoy a little rest and relaxation. As such, I planned for dinners out and things that we really like.
Except for the chili. That's an experiment. But, I've been sneaking lentils into soup all month, so I think a few lentils with other beans will work out fine. I'll just toss it into the slow cooker with this chili spice mix for an easy, make-ahead meal.
26. Chili (with Lentils and Black and Pinto Beans), Cornbread
27. Staycation – dinner out
28. Grilled Chicken, Couscous, Pita Bread, Salad
29. Staycation – dinner out
30. Pizza Night
31. Mocktail Dinner
What's cooking at your house this week?
For more meal planning inspiration, visit Menu Plan Monday each week.