Planning meals a month at a time has been a lifesaver. Each week I consult my menu plan and check the pantry, saving loads of time.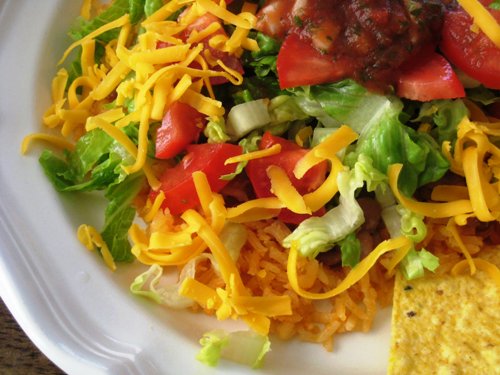 This week's meal plan is pretty simple. I'm finding that this is the ultimate way to enjoy our days, by serving meals that I know most of my family loves. We did have some pretty hilarious experiences last week watching a couple kids choke down sweet potatoes. I laughed 'til I cried. But, we won't be doing that again anytime soon. Baby steps….
I've had to tweak my monthly plan just a tad to accommodate traveling this weekend. Here's the meal plan for the week:
11. Grilled Mustard Chicken, Lemon Roasted Potatoes, Veg
12. Beans and Rice, Chips, toppings
13. Soup Night, Pumpkin Rolls (probably made with Butternut Squash)
14. Pasta bar: lots of noodles, two kinds of sauce, bread, salad
15. Dinner on the Road
16. Pizza Night
17. Stuffed Pasta Shells, Green Salad, Garlic Bread
What's cooking at YOUR house this week?
For more meal planning inspiration, visit Menu Plan Monday each week.