Pomegranate jelly is an easy, unique gift to make for family and friends this holiday season.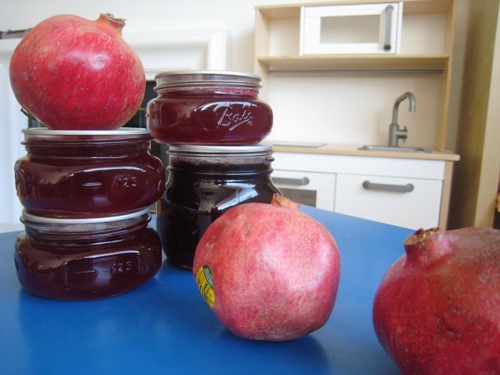 Just a little plug for jelly-making this month! If you own canning equipment (or can borrow from a friend) this is a super easy gift to make for family and friends.
I made it two ways this fall: with bottled juice and with fresh juice. We liked both ways. I didn't see any significant difference except that the pomegranate jelly from bottled juice is obviously easier to make. But, if you have access to cheap or free pomegranates, then juicing your own is the way to go.
Do you can for gift giving?