Dessert can be amazingly simple and sweet, especially if you stock the pantry accordingly.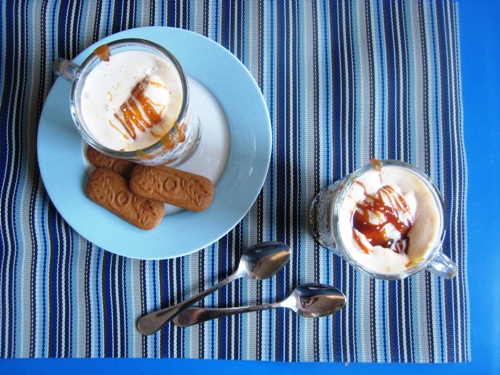 I heard from a friend recently who had read this idea about preparing a snack tray in anticipation of unplanned visitors. She shopped accordingly, and low and behold, folks dropped in unannounced over the weekend. Needless to say, Christine was able to provide her friends with a tasty spread — and impress the socks off her hubby.
I can't decide what pleases me more, the company-worthy spread or the wowed husband! I love it when a plan comes together….
We've talked about stocking beverages and appetizers, what about dessert? Desserts can be really easy. We just usually make ourselves jump through hoops unnecessarily.
Here are some pantry/fridge items to stock for simple, impromptu sweets:
ice cream and sundae toppings
ice cream, coffee and hot cocoa for affogatos and cocoa floats
fresh fruit and tea biscuits
frozen puff pastry and applesauce for Chausson aux Pommes
chocolate chips and evaporated milk for a quick fondue; fruit and frozen pound cake for dipping
Nanna's Apple Pie, stashed in the freezer
What would you add to your dessert fixings?