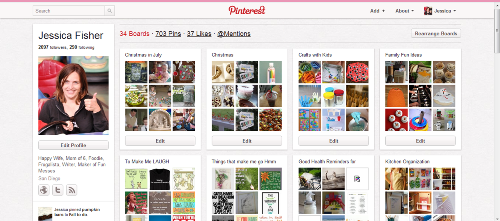 A few months ago I signed up for a Pinterest account. I had no idea what I was doing. And since I typically fail to read directions, chances were that I wouldn't ever really know what I was doing.
But, it was fun and slowly I figured out how things worked. It's proven to be a wonderful bookmarking tool for me to use to track the cool and tasty things I find on the web.
You create a board and then you "pin" the items that inspire you on that themed board. I've created a number of recipe boards over the short time I've been "pinning".
It's been quite the delicious journey. And since Pinterest is visually driven, I remember the things that I pin and actually go back to the bookmark to make the craft, follow the tutorial, or try the recipe. I also gain about five pounds just looking at all the delicious foods that are pinned.
Pinterest is filled with tasty inspiration.