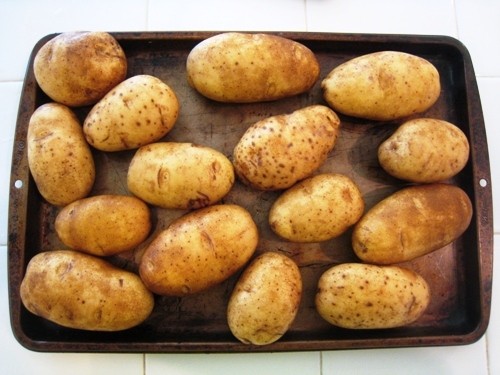 Potatoes are one of the most lovely side dishes I can think of. In fact, sometimes they're so lovely, I could just eat potoatoes and a salad and call it a meal. My mother-in-law and I would often go to a nice restaurant and do just that: order a baked potato and a trip through the salad bar. Of course, this was in the days when nice restaurants had salad bars. I don't think they do that anymore, do they?
Regardless, potatoes are a fantastic addition to any table. And since potatoes should be seeing lower prices in the next couple weeks, now is the time to stock up on them. I'm not sure we're going to see the $0.99/10 pound bag that has happened in the past. But, I would certainly stock up if your prices go below $2 for conventional and below $3 for organic.
You might be hesitant to buy a lot of russets, usually what's on sale at Thanksgiving, however if stored in a cool, dry, well-ventilated place, they should last a fair amount of time. Warmth is what will encourage spouting and shriveling.
But, even sad looking potatoes can be peeled and trimmed well to use in soups. In fact, Jacqueline Heriteau says they make the best soup. They thicken the soup in a different way than the newer potatoes do.
Potatoes are freezer-friendly in certain instances. Mashed potatoes and stuffed potatoes freeze very well. Other applications can cause the potatoes to get mealy.
Here are some of my favorite ways with spuds: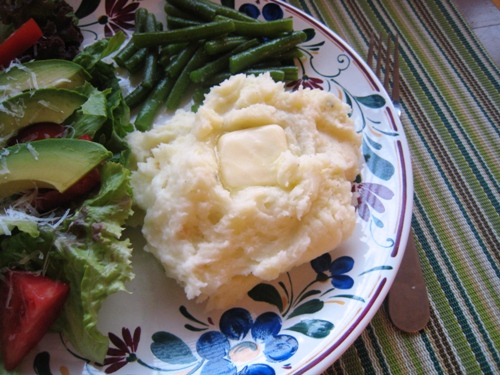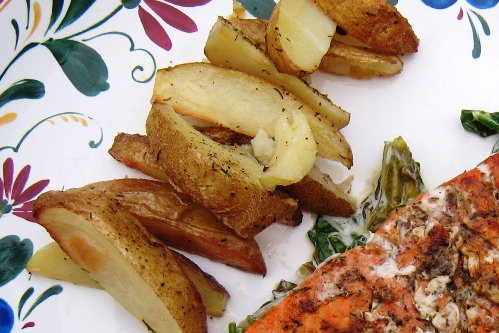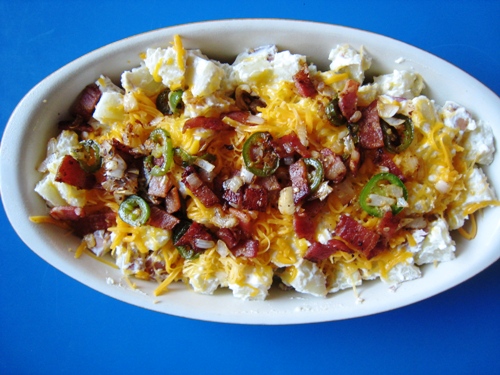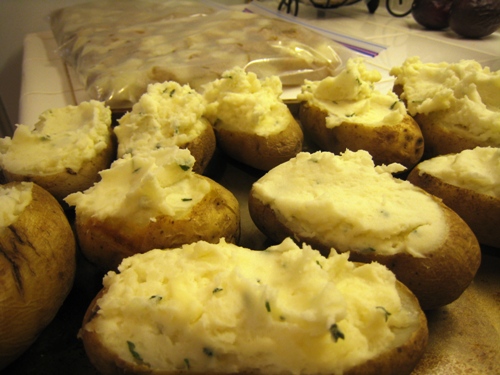 Got a great tater recipe?
Let us know about it in the comments.