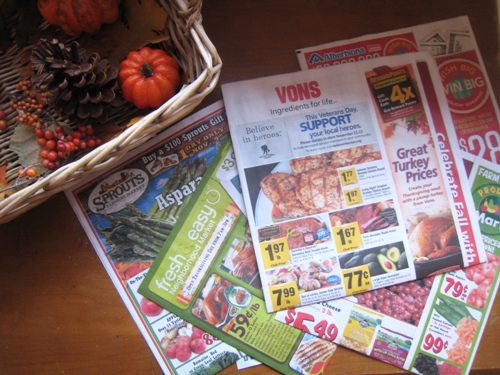 If you saw anything in your grocery ads last Wednesday that caught your eye, you need to get yourself to the store this week. Experience tells me that if you go to the grocery store on Friday (when everyone else is mobbing the Black Friday Sales), you will not only find a deserted shop, but you will also find a dearth of sales.
Read your ads carefully.
These sales end on Thursday. A new promotion will not typically start until Wednesday. That gives you five days to avoid the stores, because you're not likely to find a deal. Not at your typical grocery store anyway.
Have you found any stock up sales you're excited about?