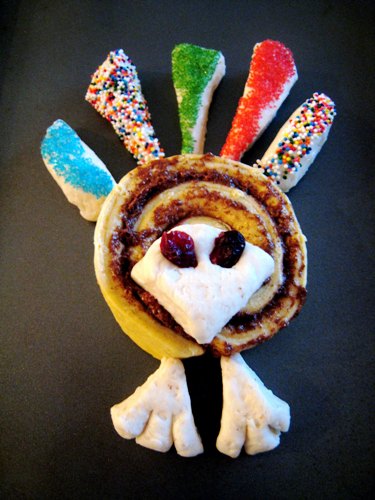 Can you believe that Thanksgiving is next week? The year is just flashing by. I'm trying to approach the holiday season with a calm heart and a clear mind. Read: I am trying to celebrate a Simpler Season.
As such, our menu for Turkey Day is going to be pretty simple as well. I tend to overdo, so as I was thinking about this meal plan, it was good to keep simple in the forefront of my mind.
We will have our eight (hubs, me, and the kids) as well as my parents and possibly my brothers and who knows? A few extras may materialize before noon next Thursday. The more the merrier! My mom always had an open door policy for the holidays, and I am trying to follow suit.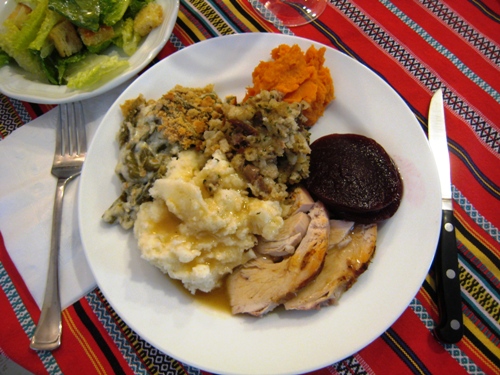 Our Menu
Starters – because I never have a meal ready when I say I will. 
Main Meal
Pumpkin Onion Rolls (recipe next week!)
Desserts
What's on Your Plate? is designed to be a conversation amongst good eaters.
This week we are sharing our Thanksgiving Menus! If you don't have one decided today is the day to be inspired by what others share.
Don't forget to visit the other good eaters participating today. I'm sure you will be inspired to make all sorts of Good Cheap Eats at your house.
Please NOTE: If your post does not include a Thanksgiving menu, it will be deleted. Thanks for understanding.