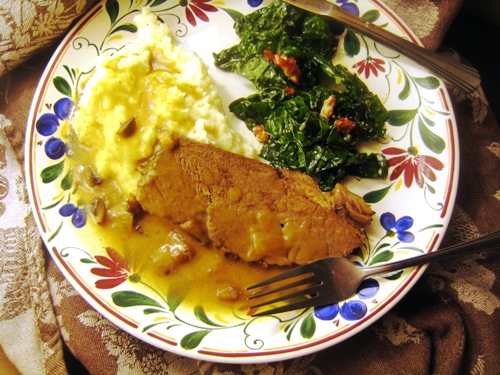 We're coming off the heels of a week of sickness. I'm guessing that we won't get a ton accomplished in the next week, other than eating and recuperating. I'm good with that.
Last week, the meal plan stayed fairly true to its roots, with a few switcheroos here and there. I really like the Buffet Nights as well as planning a month at a time. It's made things so much easier. I'll be starting on next month's plan in a few days.
Here's the dinner plan for the week:
20. Pot Roast, Mashed Potatoes, Gravy, Greens, Salad, Biscuits
21. Beef and Barley Soup, Popovers
22. Pasta bar: lots of noodles, two kinds of sauce, maybe a lasagna, garlic bread, salad
23. Take-out or some kind of cheater meal from Trader Joe's (I'm not crazy, ya know.)
25. Pizza Night
26. Mexibar: taco filling, toppings, tortillas, taco shells or chips
What are YOU having?
Visit OrgJunkie for more meal planning inspiration.