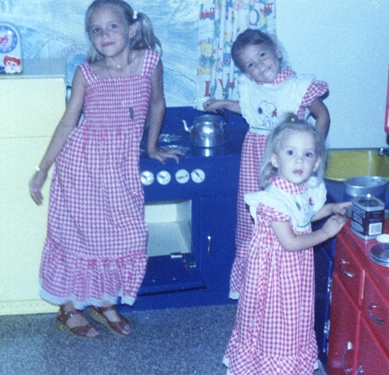 Food and good eats has always been a big part of my family's culture. As children, my sisters and I loved to mess in the kitchen, real or pretend. We still do. Preparing great meals was and is a way to fill our tummies as well as a way to come together in community.
The same holds true for me and my family today. This morning my four year old brought me a slice of cake that she had made. Forget the fact that it was made of felt. It was delicious! And her joy at pleasing me with a tasty morsel was no less than if it had been the most decadent chocolate cake.
We both cook to please.
Counting our blessings
Food is certainly a big part of our global culture as well. We all need food to survive. And while some folks have the luxury of obsessing over expensive ingredients, tools, and various cuts of meat, others are lucky to have a bowl of rice each day. It's a weird thing. And it's hard to find that balance between the blessings of abundance and the recognition that others live in want.
My parents grew up in a time when food was expensive and scarce. They knew they were lucky to have food on the table. And I think they tried to teach me and my four siblings the same thing. Mom and Dad didn't spend a ton of money on food, but we always ate well.
Mom could make simple meals taste delicious. So my ideas of good cheap eats started with her:
Fried Pork Chops with Curried Potatoes on the side – Mom didn't do anything fancy. Thin cut pork chops were seasoned generously with salt and pepper and fried in a bit of oil in a skillet. In another pan, Mom would cook up a potato dish that my German aunt had taught her to make. Fried potatoes seasoned with curry powder.
We had no clue that "curry" was some foreign dish. But, we loved those bright yellow potatoes. And if truth be told, loved to dip them in ketchup.
Yes, yes, we did.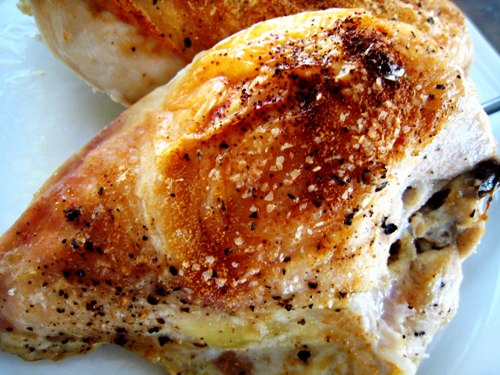 Baked Chicken – For a season my dad swore off all red meat. That meant the rest of us did, too. Mom's fall back dinner was baked chicken. It really couldn't have been easier. She seasoned bone-in chicken breasts with salt and pepper and maybe a little garlic powder and baked them in the toaster oven. The skin was salty and crackling crisp. We loved that. And since it was the 70's, we had a boxed rice dish on the side.
This is one of my kids' very favorite main dishes. It's so easy, it kind of feels like cheating. And when chicken goes on sale, it's a great deal, too.
Cactus Dip – Growing up in Southern California, I was surrounded by the flavors of Mexican food. For my parents, who were Minnesota transplants, food was an adventure. They learned to like so many "foreign" foods after moving to Southern California. And they loved to shock their midwestern relatives with some of those foods, like cactus.
My mom's friend Nancy passed on a multitude of great recipes, including one for Nopales. We regularly made this dip when I was growing up, though I must confess the avocado bits were the highlight. Mom always served it with cheese-flavored tortilla chips.
All the fresh vegetables in this dish are plentiful and cheap in our neck of the woods, including the cactus which we buy in jars.
Passing on the goods
While I don't dip my potatoes in ketchup anymore, buy boxed rice side dishes or nuclear colored tortilla chips, I'm thankful to my mom for having passed on such great foods and simple preparations to me. My kids and I are benefiting from the good cheap eats she prepared in my childhood.
And it's a very tasty legacy.
 What good cheap eats have you inherited?