Did the days just slip away from you? Did you wake up this morning, thankful for a day off from work, but realize that you don't have anything planned? Did you realize that since everyone else you know has all or part of the day off that this might be a fun time to have folks over?
No worries. You can plan a spontaneous BBQ without a lot of fuss — and you don't have to resort to processed foods. Ready? Let's go:
Sour Cream Onion Dip – serve with potato chips and veggie dippers
Cactus Salsa – a little walk on the wild side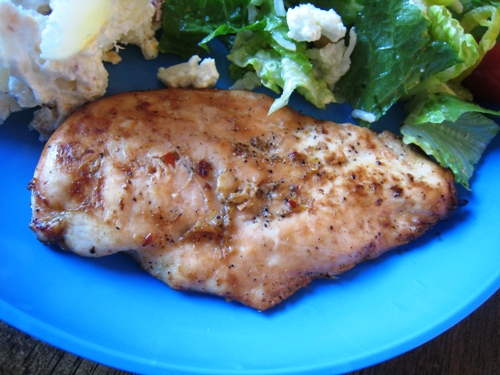 Orange Ginger Chicken – easy and quick marinade to whip up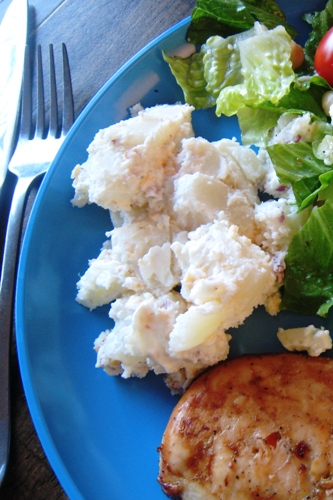 Loaded Potato Salad – five ingredients, plus salt and pepper? Couldn't be easier!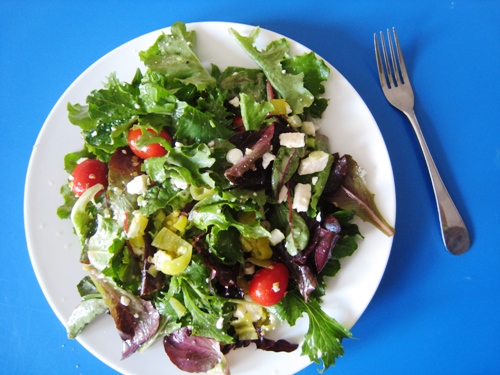 Tossed Salad with Peperoncinis and Feta – so full of flavor, yet such a simple dressing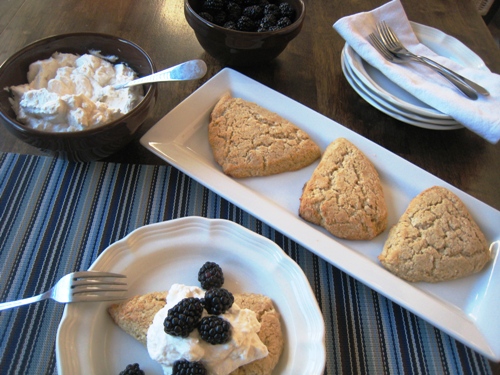 Whole Grain Shortcakes with Fresh Berries – rock the night with fresh berries and cream
Need more help?
Print this grocery list and you're good to go:
Last Minute BBQ Grocery List
Fresh produce
Berries
mixed baby greens
3 tomatoes
1 red onion
veggies for dipping
2 avocados
1 bunch cilantro
1 orange
1 jalapeno
1 lime
2 1/2 pounds red potatoes
1/2 cup grape tomatoes
2 Tablespoons chopped green onions
Dairy
1 cup sour cream
1 cup Greek yogurt
1/2 cup grated cheddar cheese
1/4 cup Feta cheese crumbles
1/2 cup butter, cut into cubes
1/2 cup half and half
Dry Goods/Canned/Spices
1 Tablespoon onion flakes
1 teaspoon garlic powder
1/2 teaspoon Beef Better than Bouillion
1 bag potato chips
1 small jar cactus
1/4 cup soy sauce
1 teaspoon chopped garlic
1/2 teaspoon minced ginger
1/4 teaspoon black pepper
1/4 teaspoon crushed red pepper flakes
1 Tablespoon garlic red wine vinegar, like one from Holland House
1 Tablespoon olive oil
3 peperoncinis, chopped
1 cup oat flour, sifted
1 cup whole wheat pastry flour
1/2 cup sugar
1 Tablespoon baking powder
1/2 teaspoon table salt
1/2 teaspoon dried lemon zest
kosher salt
fresh ground pepper
Meat
chicken pieces for marinating
3 slices bacon