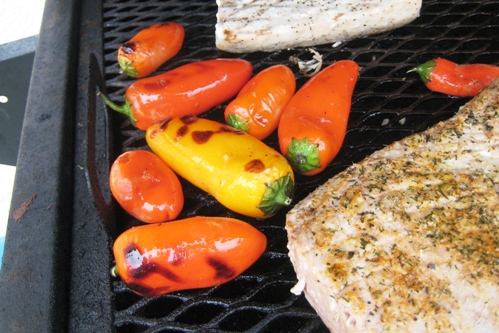 There's a wealth of things that you can throw on the barby this weekend.
Check this out:
:: Simple Bites did a great series on all things to grill, including fruit, cheese, and salad!
:: Check out LifeasMOM's meatloaf on the grill.
:: The Kitchn gives the play by play on grilled pizza.
:: $5 Dinners hows you how to make fish packets to grill.
:: Food for My Family makes Grilled Artichoke Dip. Yum!
Have a delicious weekend!