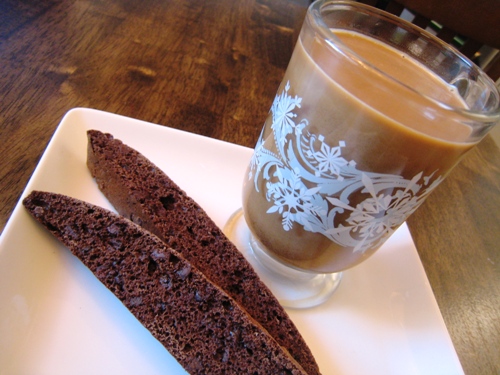 We're coffee snobs around here. I fully admit it. Hubs regularly drinks a large cup of joe every morning before heading off to work. And having a great cup of coffee is a helpful way for him to start his day.
Since we became debt free and got a little more breathing room in our budget, I've tried to make sure that there was always good coffee in the house. You know, boutique coffee shop kind of coffee.
So, I admittedly was a little skeptical when Folgers offered to send us a supply of their newest roast, Black Silk. But, I'm pleasantly surprised. It's got a strong, bold flavor without being bitter. It has an ever so slight "tinny" flavor that comes with commercial grinds, but it's not necessarily a bad thing.
Hubs even said, "It's not bad." He also said he was ready for a change to his taste buds, so he's been brewing Folgers this week instead of the usual.
Go figure.
I'm looking forward to experimenting with iced coffee recipes for the warmer months. I think this will be great!
Win 6 Months' Worth of Coffee!
This weekend, I've got a great giveaway for all you Folgers fans!
Four Good Cheap Eaters will win the following "Wake Up with Black Silk" package from Folgers:
A sixth month supply of Black Silk coffee (that's 4 cannisters like the one pictured)
A luxurious black silk robe
A classic red Folgers mug
Two biscotti
To Enter:

Leave a comment, telling us how you like your coffee: bold and smooth? Or something else?
This giveaway is open until Sunday, May 15th at 8 pm PST. Winners will be chosen at random and notified via email. Please respond within 48 hours to claim your prize.
THIS GIVEAWAY IS NOW CLOSED. CONGRATS TO THE WINNERS: sdskern,@krissajeldy@, mlyon@, snlhoneycutt@
Disclosure: I received sample product. I was not compensated to publish positive statements. All opinions are my own.