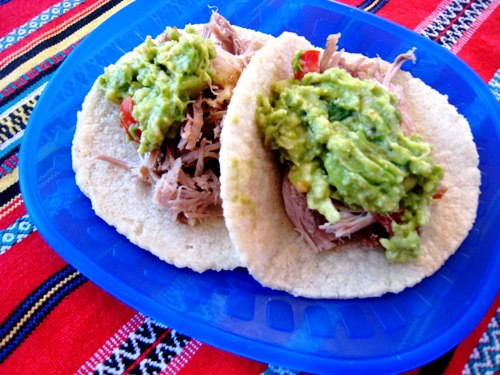 May is one of my very favorite months of the year. My birthday + My anniversary + Mother's Day = the trifecta that plagues my husband, poor man.
But, besides the presents and celebrations galore, May signals the end of the school year approaching, the arrival of warmer weather, and of course, great meals eaten al fresco.
Growing up in Southern California, I early developed an affinity for Mexican food. It makes its appearance in my meal plan on a weekly basis.
This week is Cinco de Mayo, a celebration of an important victory of the Mexican army over the invading French in 1862. While it's celebrated more in the US than in Mexico, similar to St. Patrick's Day, it's a fun celebration, nonetheless.
This week is a great week to enjoy cuisine from South of the Border. And the grocery stores behave accordingly. Yesterday I found avocados for 40 cents each!
Here are some of our favorite Mexican food dishes to inspire you this week:
A little bit of work, but so worth it!
OK, technically, taquitos are from San Diego, but they're a very close relative to Mexican food.


What's YOUR favorite Mexican recipe?