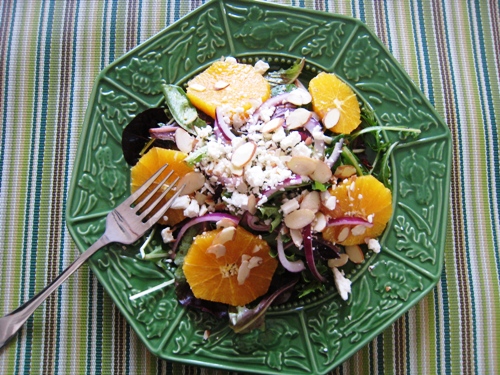 While the seasons have not quite changed, most people I know are itching for it to happen. Even in California, where it does sometimes get cold, we are looking forward to an end to the rainy, rainy season, and the return of spring and  summer local produce to be in proliferation.
Despite their best efforts at growing greenhouse tomatoes, my local farmers have had some trouble with the amount of wet we've been experiencing this year. Very measly tomatoes did I buy at farmer's market this week.
As Spring approaches, think about how you can welcome it to your kitchen with open arms.
Do a quick clean and dejunk
Chances are you may have unused gadgets, condiments, and canned goods lurking in your cupboards. Don't be bogged down by them. If you don't use it, lose it.
Spend an afternoon rifling through the drawers and cupboards with a cardboard box handy. Cull the gadgets and utensils you no longer use as well as the Christmas cookie cutters you won't need until next December. Stash some things in long storage and give the rest away.
Consider a few new dishes
Now is the time that stores are stocking their Spring line of housewares. Set a modest budget and allow yourself a splurge. Perhaps it is a few new placemats or a new set of dishes.
Our family, full of little people, still uses plastic dishes for regular use. Our current set is about 10 years old and ready to be relegated to beachware. So, I've got my eye out for unbreakables that are cute, usable, and dare I dream, microwave-safe?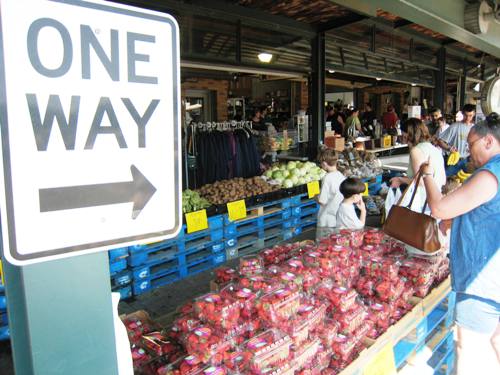 Welcome fresh produce
Soon spring and summer vegetables will be hitting the markets. Be ready to welcome them. Ask your farmer's market sales people about new and different ingredients and how to prepare them. Try some new flavors.
Plant a kitchen garden
Even if you have minimal space, you can still enjoy fresh herbs, greens and onions in a large planter. Place it as close to your kitchen as possible so that you can easily add a few snips and leaves to freshen up the flavors on your plate.
Put Your House in Order
I'm participating in a series, called "Put Your House in Order," with a bunch of great bloggers. Each of us is tackling a different area of home management and sharing suggestions for organizing in the new year.
Check out how the others are welcoming Spring:
What are YOU doing to welcome Spring?