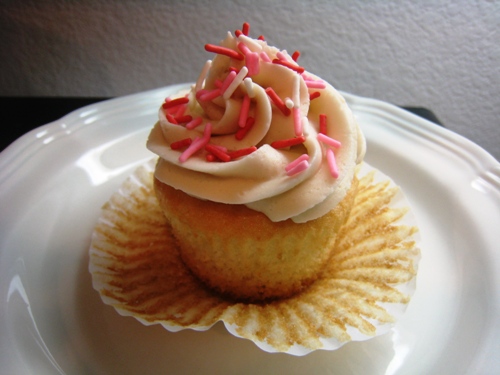 I was a little late joining the cupcake craze. But, our family loves it that I finally discovered how to make delicious cupcakes at home.
One thing that I love about cupcakes is that they lend themselves to letting the children help. Not only can you let your children help mix the batter and whip the frosting, but you can also let them go to town on the sprinkles.
And Valentine's is a perfect occasion to make these cupcakes, sealed with a kiss.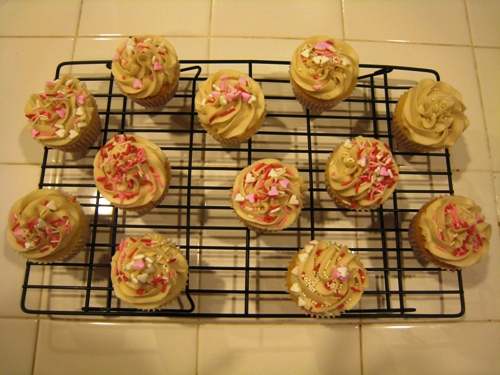 I made these cupcakes using a funfetti cake mix without the 'fetti. I've found that I can purchase "holiday" cake mixes for a very low price and then omit the holiday element to use the mix for any occasion. In this case, I just didn't mix in the sprinkles from the mix.
One of the advantages of the Funfetti cake mixes is that the batter is designed to suspend candies and sprinkles rather than let them drop to the bottom. We made a batch of cupcakes with M&M's, Hershey kisses, and chocolate chips. The kisses did sink a tad, but the other candies stayed right in the heart of the cupcake where they belonged.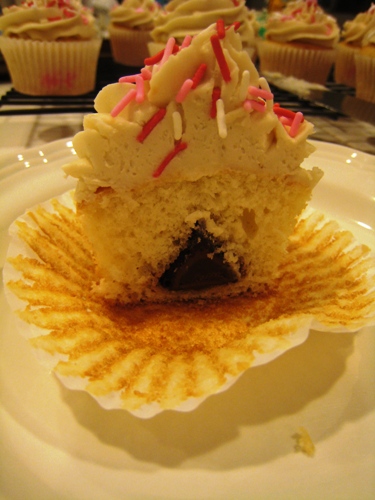 Cupcakes Sealed with a Kiss
Here's how you can make your own special Valentine cupcakes:
You will need:
a Funfetti cake mix
Hershey kisses, M&M's, chocolate chips
one batch Buttercream Frosting
pastry bag
frosting tip
Valentine sprinkles
Prepare the batter according to package directions, omitting the confetti sprinkles.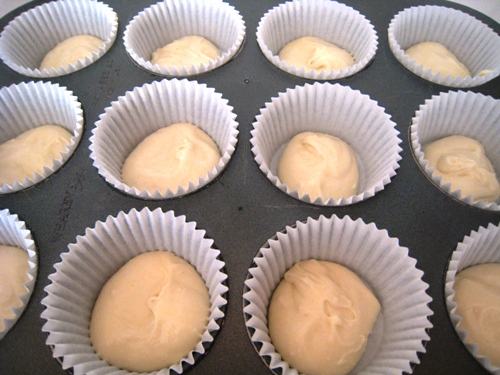 Place about 2 Tablespoons of the cake batter in your muffin tins.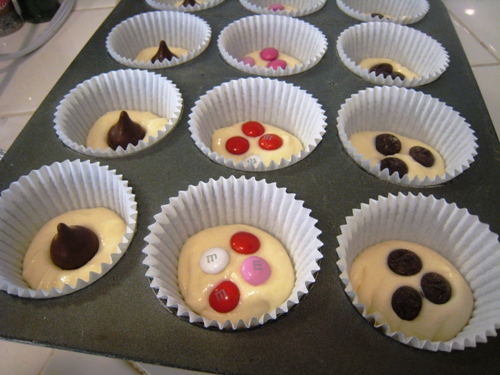 Place a Hershey kiss, several M&M's, or a few chocolate chips in the center of the batter. Add more batter to cover and bake according to package directions.
Cool the cupcakes on a rack.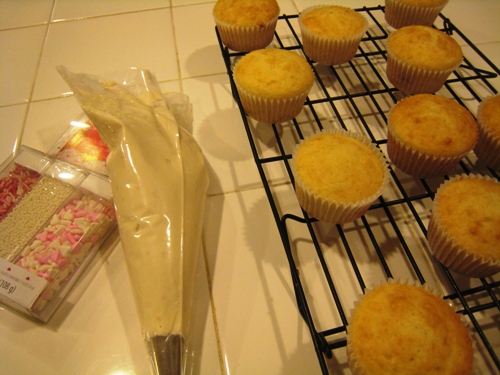 Prepare a batch of buttercream frosting and fill a pastry bag, fitted with a frosting tip.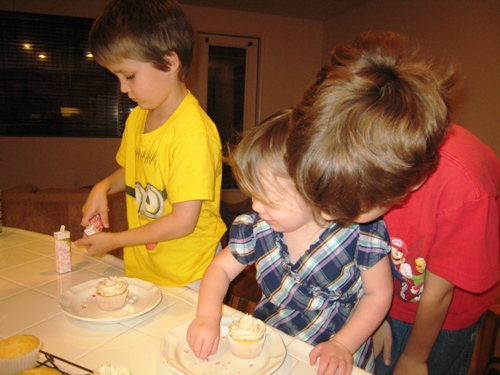 Squeeze the frosting onto the cupcakes in swirls and sprinkle candy sprinkles over the frosting. Let the kids help! Store the cupcakes in the refrigerator.
Put Your House in Order
I'm participating in a series, called "Put Your House in Order," with a bunch of great bloggers. Each of us is tackling a different area of home management and sharing suggestions for organizing in the new year.
Check out how the others are tackling their season of Love:
Siblings Showing Love – A Valentine Activity from Connie at Smockity Frocks
Decorating Hearts With Love from Myra at My Blessed Life
Thriving in a Spiritually Mismatched Marriage from Courney at Women Living Well
Marriage and Money in the Christian Home from Kingdom First Mom
What kind of Valentine treat do YOU love your family with?