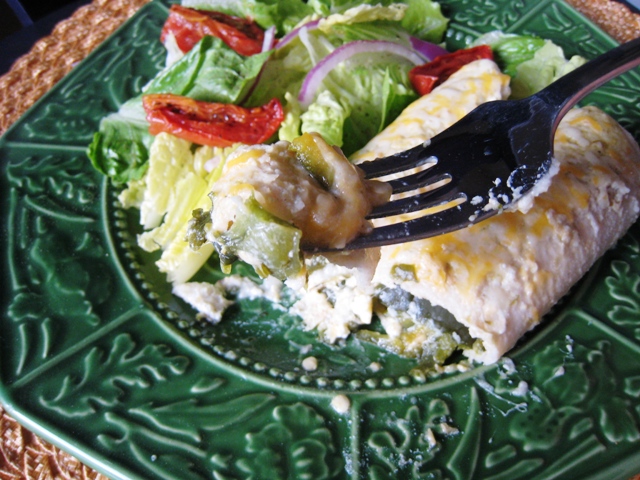 Over the years, my husband and I have made the conscious choice to spend many special occasions at home. It's not that we don't love going out, we do. But, it's the high tab at the end of the night that we could do without.
Instead, we've looked for inexpensive ways to enjoy a romantic meal together, cooked in our own kitchen. I make something we love, something that might be a little splurge, or something that has special meaning.
Here are some ideas to get you thinking about what to cook for your next romantic meal at home:
Your first date or your wedding dinner
We've recreated each of these special moments over the years, sometimes with our kids. We enjoy Chicken Parmesan every Valentine's Day in honor of the first meal I ever cooked for my husband. And on the anniversaries when money has been tight, I've prepared Tri-Tip and Chicken and an array of salads, similar to what we served at our wedding reception.
A meal worth fighting over
We both love Poblano Chile Enchiladas. I mean, looooooooove. I usually make about a dozen. He gets 6 and I get 6. The leftovers are great which is why there's no way I'm going to let my half get consumed by anyone but me. We have often made this for special occasions like birthdays and anniversaries. It 's probably the only meal that we've ever fought over. Literally.
A small splurge
At our house a splurge might mean fish or steak, proteins that don't often go below my target price of $2 per pound. Hubs prefers the fish, while I go for the steak. We can have surf and turf and both be happy. While it is a "splurge," it is still quite a bit less expensive than if we ate the same meal at a restaurant.
What romantic meals do YOU cook at home?