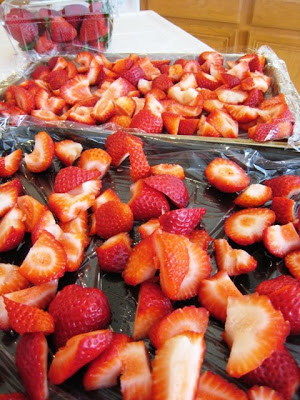 Awhile back we talked about
target prices for fruit
. Unless it's a special occasion, I try to purchase fruits for $1.00/pound or less. I stock up on the fruits that are on sale and try to preserve them for future eating.
Since we love smoothies and milkshakes, frozen berries are a great thing to have on hand. To buy a bag of frozen berries can cost me $2-5 a bag. So, it makes so much more sense to buy strawberries at $0.88 a pound (our recent sale price locally) and package them for the freezer myself.
How to Freeze Strawberries:
Wash, hull, and slice or quarter the berries. (If you do this with blueberries or blackberries, just rinse with vinegar water.) Lay out in a single layer on a tray covered with plastic wrap or a silpat mat.
Freeze until firm.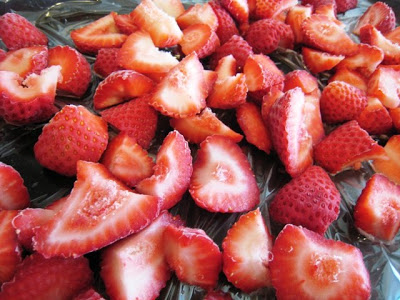 Remove from the freezer and transfer to freezer bags.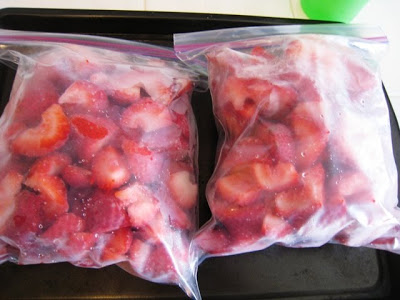 Use only what you need and return the bag to the freezer.
How do you buy your berries – fresh or frozen?
Want the dish on delicious ways to act your wage? Subscribe to GCE in a reader or via email.