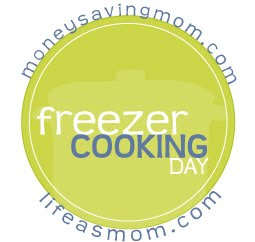 I'm thinking that most Good.Cheap.Eats readers also follow along at LifeasMOM. But, if you don't, I wanted to invite you to join me in June Freezer Cooking Days. Should prove to be a very productive week as I fill our freezer with meals — and parts of meals — to enjoy later.
Come and join in the fun! You will be glad you did.
Want the dish on delicious ways to act your wage? Subscribe to GCE in a reader or via email.